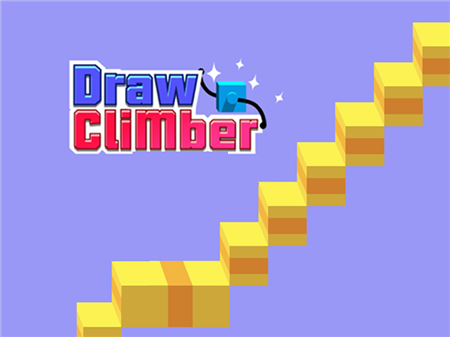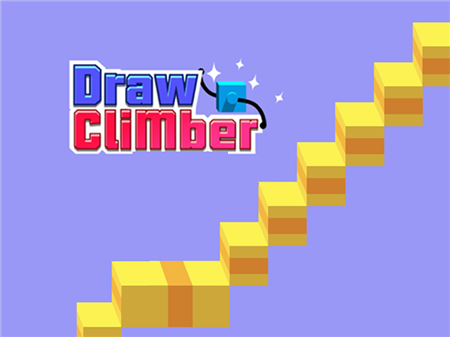 Are you eager to show your creativity to the fullest? Now you have such an opportunity - in Draw Climber, you will come up with the perfect ways to get to the finish line and set new records. Are you intrigued? Then do not hesitate to start the race!
If you've ever heard the phrase about the lack of the need to reinvent the wheel, then forget it! The game will force you to not only come up with a wheel but also look for new wheel shapes that will turn a regular square into a real vehicle.
The main goal of the game is to get to the finish line. To achieve this, you will have to draw different types of wheels to help your square overcome various obstacles. It is noteworthy that you are completely unlimited in creating wheels in the framework of the space allotted for this. You are free to draw the most intricate figures that will be the main driving force for your racing car.
At the first levels of the game, all this creative event will seem like a pleasant walk to you, but with each new level, the task will be significantly complicated. This will affect the productivity of the wheels you have drawn and will have to change the concept of the driving force in the direction of travel. Here, a huge number of factors are taken into account, starting from the direction of movement, ending with the presence of various obstacles that will need to be overcome.
You can draw a classic wheel concept at each level, which we all know by rounded shapes, but such wheels will not be able to transport you far from all types of the road surface. So try different shapes and feel free to draw even the most intricate types of wheels. In the end, it is extraordinary solutions that always become the main reason for success.
The game has a large number of additional bonuses, among which you will find accelerators. When you get to such elements, your square will significantly accelerate, which will lead to a quick reduction in distance. However, if at the same time wheels of a not quite suitable type are standing on your transporter, then the accelerator effect will not be as pronounced as we would like.
How to play?
Game control is fully rendered in the graphical interface of the game. You can interact with the drawing tool with the mouse. You can draw new types of wheels right along the way. As soon as the drawing is over, the wheels on your vehicle will be updated.