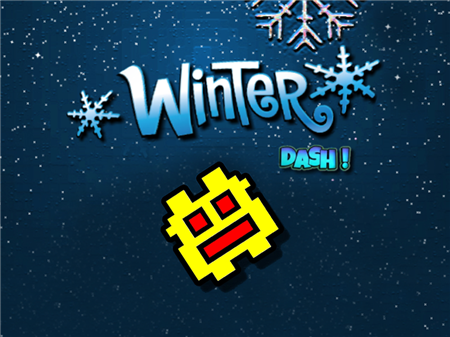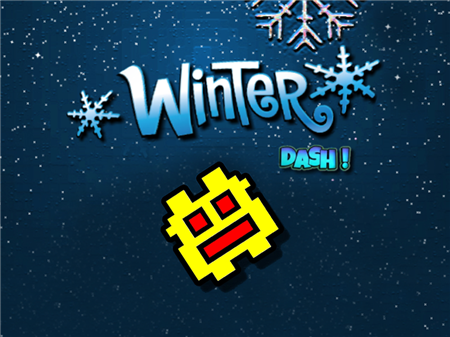 The Winter Dash project is a real find for those gamers who are tired of complex projects, fanciful storylines, and other complicating elements. The game has become incredibly popular due to the simple mechanics of the game, the success of which depends entirely on your skills and the speed of decision-making. If you have been looking for a project that will allow you to escape from your daily routine for a while, then the Winter Dash will be exactly what you needed. Ready to break world records? Then lert's start your exciting and long journey!
You control a bizarre character who is constantly running somewhere. Determination and desire to get to the finish line faster are very commendable. However, there is one weighty "but". Any contact of your character with solid objects and obstacles becomes fatal to him.
If you step on a thorn, then you are killed. If you hit the wall, you are killed. If you somehow interact with numerous obstacles, each of which was created with only one purpose - to destroy you, then you will lose! Winter Dash does not tolerate mistakes and always tries to complicate your task. No wonder every point earned in the game is highly valued and many players share their records on numerous specialized forums.
How to play?
Game control is reduced to one left mouse button. When you click on it, your character will jump. You cannot carry out any more interactions with him. Jump over obstacles and remember - your main character is subject to the usual laws of gravity. If he reaches the edge of the object, he will certainly fall down. And it's good if there is an opportunity below to continue your race. Otherwise, you will lose.