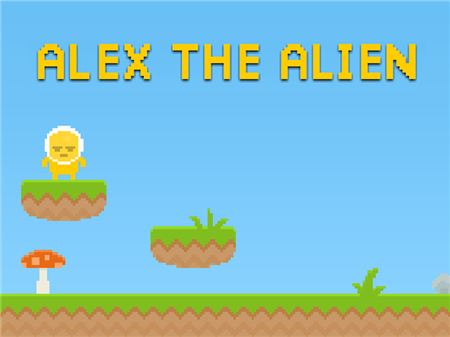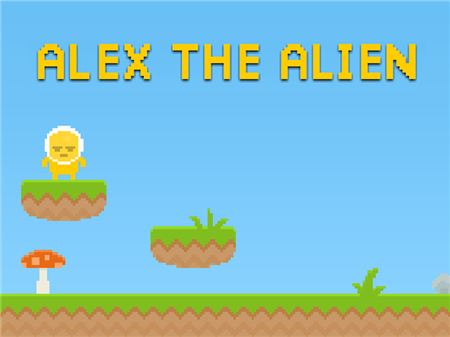 If you love good old platformers, whose prototypes come from projects of the 90s of the last century, then Alex The Alien will definitely appeal to you. The game is one of the brightest and most exciting entertainment that will immerse you in a whole scattering of unique locations for a long time. Each such location will allow you to enjoy the gameplay to the fullest and immerse yourself in the unique atmosphere of old games. The game is not replete with incredible graphics in the spirit of modern AAA projects, but it does not need it. The project is really incredibly atmospheric, enjoyable, and exciting. What else does a modern browser game need that is great for users of all ages?
The essence of the game is to successfully pass the location, collect all the coins, and then get to the evacuation point. At the same time, numerous traps in the form of sharp spikes, obstacles, and other components will await you on the map, which cannot be contacted.
If you accidentally touch a restricted area or the corresponding component, then you will have to start the entire gameplay of the current level from the beginning. The good news is that the number of attempts within one location is practically unlimited. But the bad thing is that numerous failures and endless attempts to complete the level do not have a very good effect on the user's nervous system. However, it is in this game point that the main feature of both Alex The Alien and all projects of the genre lies.
How to play?
To open the transition point to a new level, you will need to collect all the coins within the location and never run into prohibited components. After you can collect the last coin, a black hole will open on the level, to which you need to bring your alien. You cannot directly control the character's movements. He does it for you, constantly moving from edge to edge of the location. All you influence is jumping while moving. Each jump is carried out by simply pressing the left mouse button.