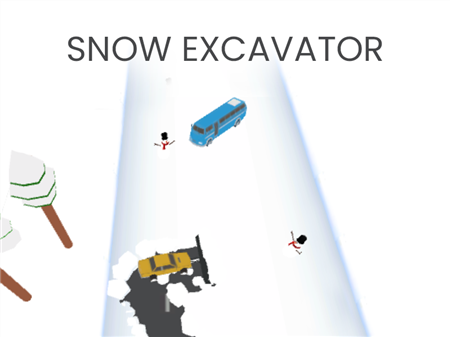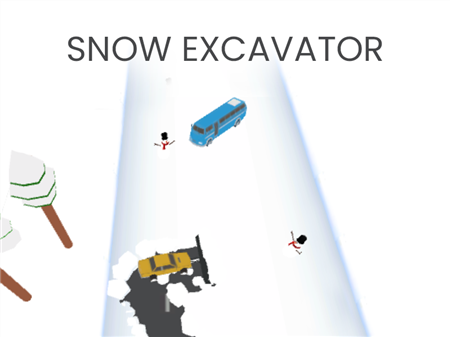 The presented game is one of the rare and very unique phenomena in the segment of browser projects. It was very warmly received by profile specialists and ordinary users. If you've been looking for a high-quality and entertaining game for a long time in which you don't have to complete a whole scattering of super-difficult tasks and follow some incredibly fanciful strategic algorithms, then Snow Excavator is worth your attention!
You are driving a car equipped with a snow bucket. Your task is to clear sections of the road that have been covered with snow. In this case, the main goal for passing the level is to free the stuck cars that cannot get out of the parking lot because of the snow boulders. Simple, but very voluminous work, providing for your reaction, attention, and speed of decision making.
You just drive around the location and clear snow from wherever your car has passed. At the same time, the participants whom you helped will follow you and, in the end, will definitely get out of that part of the city in which it is impossible to move without the help of a special equipment.
How to play?
A certain difficulty of the game comes down to the specifics of driving. The whole mechanics comes down to using the mouse. You simply indicate with the cursor the direction where your car will move and you need to do this quickly. If you need to free two cars, each of which is located on different parts of the screen, then you simply may not have time from one to the other. Well, you do not have an opportunity to regulate the speed or turn of your car in the game simply can't.