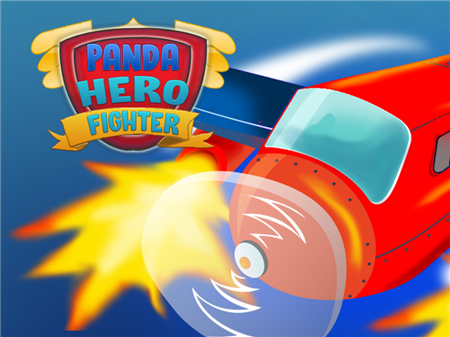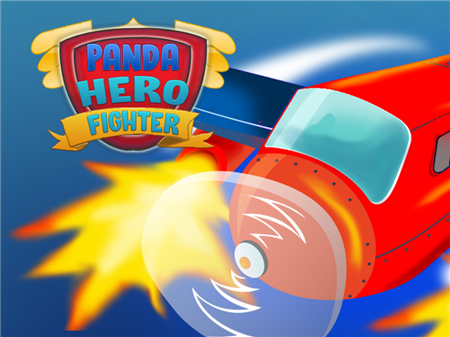 Before launching this game, answer one main question - do you like military aviation the same way as the pilot Panda loves it? In any case, you have to find out the right answer and the best way to do this would be a couple of combat missions that will help you figure it out. Start the engine, equip your combat aircraft, and get ready for a difficult but incredibly interesting task that you will definitely remember for a long time!
First of all, we want to note that Panda Hero Fighter is a classic arcade shooter that enjoys tremendous popularity and came to us from the era of good old games, where you had to control aircraft to shoot down numerous enemies. Everything is the same here, however, the graphics and mechanics of the game are significantly improved, which has become the main reason for such a high popularity today.
You have to control a combat aircraft that flies behind enemy lines to complete its mission. However, as you would expect - on the way to your cherished goal you will encounter a huge number of enemies, each of whom strives to bring down you and bring additional problems. You will have to deftly maneuver between the shells produced by both stationary air defense and numerous fighters, which will literally be full of huge flocks in the air.
In addition to this, you will need to shoot down all enemies, whether they are on the ground or in the air. However, not all opponents will disappear already after the first shots. Most of the opponents will die only after a few direct shots. If you want to correct this state of affairs, then you need to focus on the numerous improvements of your ashtray.
Shooting down numerous enemies you get the opportunity to collect stars that have fallen from each enemy. These stars are summed up and are a kind of currency for which you buy add-ons. You can concentrate on improving survival, maneuverability, or weapon power. Choose upgrades according to your style of warfare, which will surprise opponents and destroy them in huge clusters.
How to play?
The control of the aircraft is fully rendered on the main organs of the mouse. In this case, you always need to hold the left mouse button in the clamped position. Once you release the button, the game will go into the ultra-slow mode, which resembles a pause, with the difference that the game will continue here, but in an incredible slowdown. You can even try to go and make some tea during this makeshift pause.