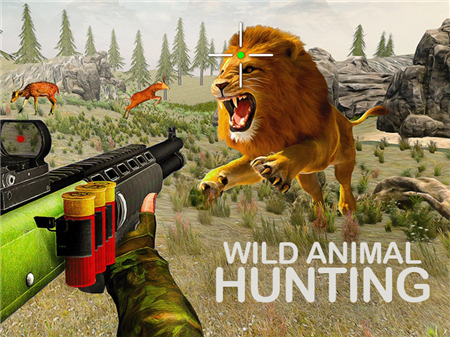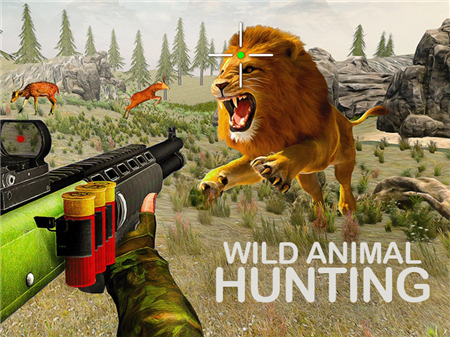 Wild Animal Hunting is imbued with the spirit of Jurassic Park, in which you could hunt dinosaurs and more. The project offers users exciting and interesting gameplay that would show all the charm of a wild hunt for huge monsters that can create real horrors. The game gives users excellent shooting mechanics, allowing you to show all your sniper skills and enjoy the process of chasing prey. All of the above qualities so successfully combined in the framework of the project, ported to the browser version, that users literally overwhelmed Wild Animal Hunting with a huge amount of positive feedback.
You play as a hunter armed with an advanced rifle. At the beginning of the level, you are given the task of shooting a certain number of animals of various types. You need to not just mindlessly shoot in all directions, but carefully look for prey and seek out only those animals on which you have an order.
If you do not see the necessary prey in the nearest area, then go over the location and look around. Do not forget that you have at your disposal a very advanced weapon, on which an optical sight of a huge radius of action is located. Before running around the map, try to find the victim using the scope.
Before shooting, it is worth remembering that shots in different parts of the animal's body bring different incomes. For example, if you fall into a carcass, then for such a hit the system will charge you $ 50, and if you kill an animal in the head, the amount doubles. Kill the required number of animals in the allotted time for this and go to new levels where new challenges will await you.
How to play?
The game offers us a hybrid type of control, as in most modern full-length shooters. Use the ASDW button block to move around the map. The jump is activated by pressing the Space key. The weapon is directed by the mouse cursor, the shot is made by pressing the left mouse button. The sight (scope) is called up with the right mouse button, and the extent of the increase is regulated by the mouse wheel. Weapons reload by pressing R.