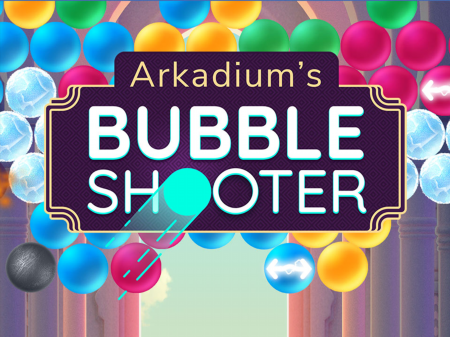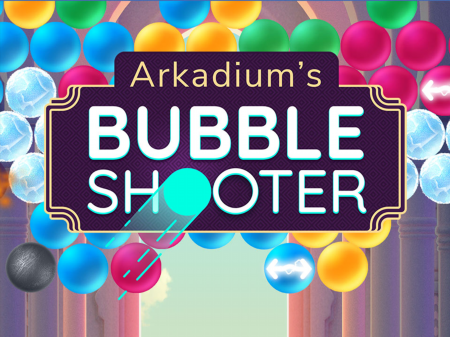 Arkadium Bubble Shooter is a bright and modern representative of the games of this genre. The project boasts all the well-known mechanics and besides that, it pleases with its dynamic graphics and several new solutions, which were not previously found in most of the classic representatives of the bubble shooter genre.
Among the many advantages of the game, we have to name the simplicity as well as the ability to think, and at the same time, you do not have to build some incredibly complex tactics and strategies. If you just want to forget about all current affairs and immerse yourself in the unique atmosphere of a pleasant game for a while, then welcome to Arkadium bubble shooter.
Before you is a large cluster of balls of different colors. All you have to do is knock these balls off the playing field, and you can do this by hitting a large accumulation of balls of a certain color with the same game component. At the same time, it is important to remember that the figure of balls will break only if your ball is at least the third.
The difficulty lies in the fact that the system sets certain conditions for you to complete the task. For example, you will have to knock down all the balls in a certain number of moves, or with each new level, the balls will start dropping lower and lower. If at least one of the components touches the bottom mark of the playing field, then you will lose.
How to play?
Shots can be fired using the main mouse controls. Aim the cursor at the place where you want to aim and press the left mouse button. Pay attention to the dotted pointer while aiming. It will show you the trajectory of your balloon's future flight.