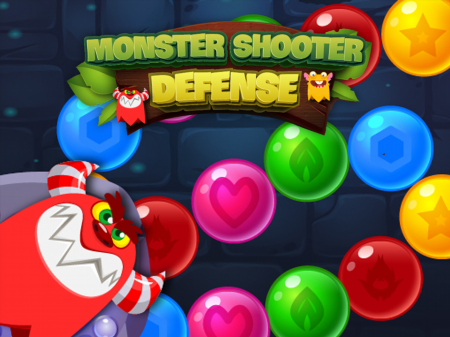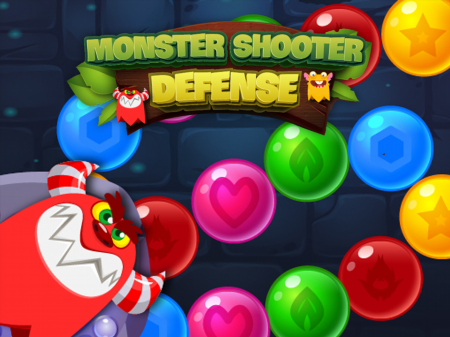 This is a game that greatly pleases not only with its similarities with the classic format of games of the genre but also with attractive surroundings, good atmosphere, and even sound. The Monster Shooter Defense is in particular demand among both children and older audiences.
This is that very case when you can escape from the daily hustle and bustle and for a short time immerse yourself in the atmosphere of an interesting logical project that will give you many pleasant moments. And if you have been looking for a game that will allow you to plunge into your exciting process for a long time, then the Monster Shooter Defense is your choice!
Before you is a playing field, with florid and rounded lines. Multi-colored balls ride along these lines, trying to reach the finish mark of improvised rails. Your task is to prevent the moment when the balls touch the finish mark and get rid of large clusters of balls in every possible way.
In a certain part of the playing field, there is an impromptu cannon that shoots the same figures. Your goal is to combine three or more balls of the same color, after which they disappear. The main goal of the level is to get rid of all the balls and after clearing the territory you move on to the next level.
How to play?
Game controls are fully integrated into the graphical interface so that the game is controlled via the mouse. Move the cursor to the place where you want to shoot the ball and press the left mouse button.