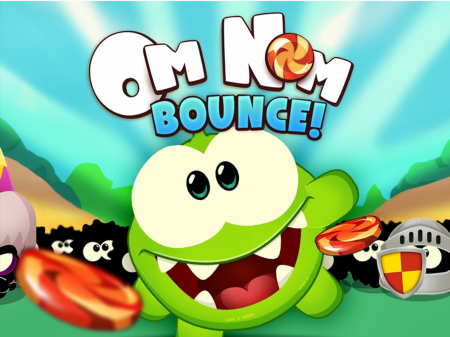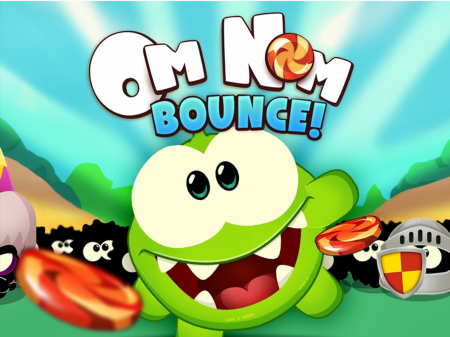 The presented project is a classic of the so-called genre. "block" games, in which the user is offered the task of destroying various kinds of objects by launching balls at them. The features of Om Nom Bounce include a non-standard design and a special way of implementation. Instead of the usual point of sending balloons - the main character is green, and instead of simple geometric figures - black freaks who seek to destroy your character. The game has collected a large number of positive points and due to the unique atmosphere and well-thought-out gameplay has become a real hit in its genre. Ready to try your hand and set your personal record? Then boldly enter the game and show everyone what real skill is.
The game takes place in a beautiful location, in the lower part of which your character is located. The essence of the game is to prevent black opponents from reaching the bottom mark of the screen. To do this, you will need to shoot them with balls that can bounce off the walls. You can pick up other balls or other bonus components that will greatly simplify your gameplay. As soon as at least one of the opponents reaches the bottom of the screen, you will lose.
How to play?
Indicate the direction of throwing balls with the mouse cursor and after you aim - press the left mouse button. Balls can ricochet off walls, which can greatly optimize your gameplay.