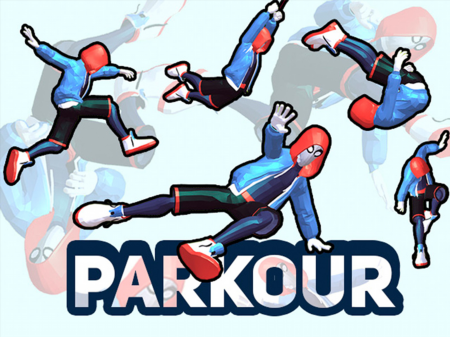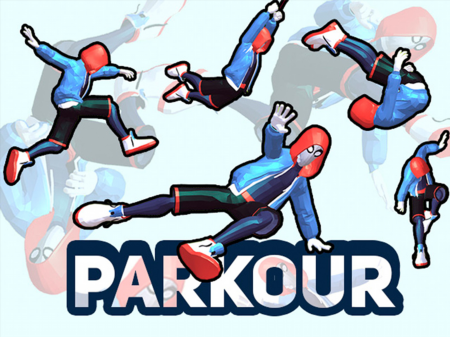 Each of us at least once in our lives saw and admired what parkour masters were doing. How easily they overcome obstacles, sheer walls, or climb tall houses. And if you ever thought about how you would feel in their place, then you will adore the Parkour Climb and Jump!
The project is a browser-based 3D parkour simulator, which, despite the simplicity of the mechanics, gives great emotions from the game. The Parkour Climb and Jump has received a lot of positive reviews on the Internet and has become one of the most popular in its genre. Are you ready to try your hand at speed parkour? Then boldly launch the game and start running along the walls!
You start the game in a small coastal town where you have to search for various points to get to. The goal of the game is to visit all these points and lose as little time as possible. As soon as you cope with the task, you will move to a new level, where there will be more points, and the locations where they are located are more difficult to access.
Both the complexity and interest of the game lie in the fact that the points can be anywhere, both on the pier and on the roof of one of the tallest buildings. You can use all the abilities of your character in order to climb one or another roof.
How to play?
Game controls are mixed. Movements are controlled by the WASD key block, and the review is controlled by the mouse. The jump is made by pressing the Space button. The character interacts with the walls automatically. It is only important to correctly calculate the distance and moment of the jump. Character acceleration is performed by pressing the Shift button.