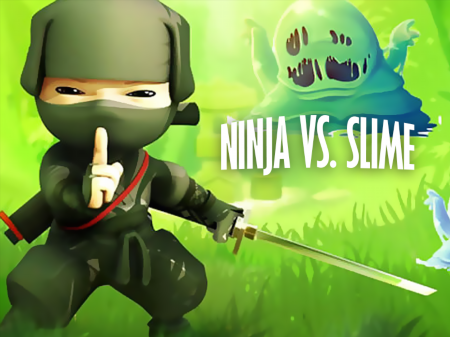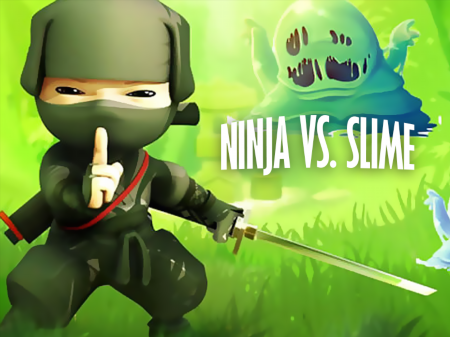 The presented project is one of the most popular and fun in its own genre. This is the very case when you get a simple, clear, vivid, and extremely addicting game that will help you relax and escape from the daily hustle and bustle. The project received a lot of positive feedback from users and became one of the most demanded this year. Even though the graphics of the game resemble old eight-bit games, it is still in high demand among modern gamers. The developer was able to find the right balance of atmosphere and pleasant game mechanics, which gave us a real new hit.
Before us is a classic game in which you will need to destroy blocks falling down. The role of the destroyer of these blocks is played by the ninja, as it is said in the name of the project - Ninja vs. Slime. Each block breaks after a certain number of shuriken touches. This number is written on the block itself, which will allow you to calculate your own strength and build tactics for the game.
Shurikens can ricochet off both walls and the components themselves. You can direct them so that they bounce off various surfaces for a long time, thus destroying more blocks. As soon as all the shurikens fall down, the cycle ends and the next one begins. Before the beginning of each cycle, all blocks are lowered by one cell. The game is considered over when at least one block touches the floor.
How to play?
The game controls are integrated into the game's graphical interface and are controlled by the mouse. Move the cursor to the desired area and press the left mouse button to throw all the shurikens to the specified point. With each new cycle, the number of shurikens will increase, which will greatly facilitate the task of destroying blocks.