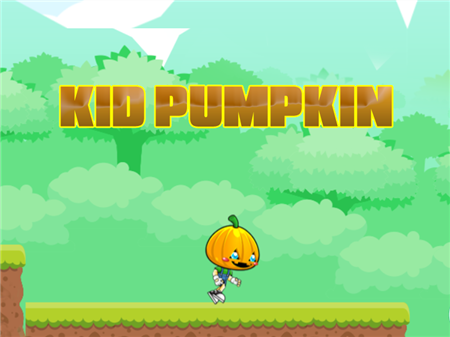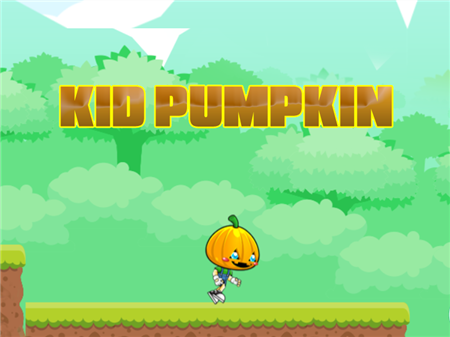 It's a great gift for those who wholeheartedly love Super Mario games. This time at your disposal is a boy in a pumpkin mask who runs through the levels and collects numerous bonuses. Even though the projects of this genre are difficult to call original, they still find their faithful audience. This is primarily since the storyline of any adventure game ends sooner or later, and users want to plunge into the atmosphere of a fantastic adventure again. And in games like Kid Pumpkin, they find new hobbies.
You control a boy who seeks to run through the level to his final point. Your goal is to successfully reach the transition to another level, collect as many different bonus components as possible, and try not to lose your life points.
You will lose if you fall into a hole, stumble on sharp objects, or accidentally touch enemy characters. In general, try to avoid opponents and once again not run into them. However, if you do not see the opportunity to calmly pass by an enemy character, then jump on his head. This is the only way to eliminate the enemy and calmly move on.
It is important to remember that you are given a limited amount of time to complete each level. And if at the initial stages you will practically not notice this factor, then a little later you will have to seriously consider this feature of the game.
How to play?
All character control comes down to using two navigation buttons. By pressing "up" you make a jump. If while being in the air you press the jump again, then your character will make a double jump and will be able to rise higher. The command is activated by clicking the left mouse button. You also have the opportunity to click the "down" icon, which will allow the boy to bend down or go down to special locations on the map.