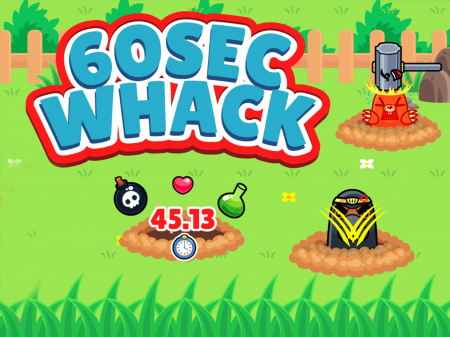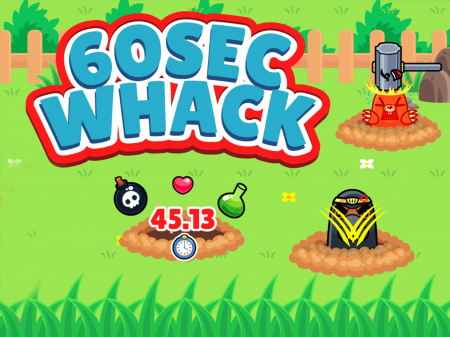 If you adore various games in which everything completely and completely depends on the speed of your reaction, then 60 Second Whack is definitely worth your close attention. The game helps to distract from current affairs and allows you to immerse yourself in a unique atmosphere of pleasant gaming. Among other things, 60 Second Whack allows you to set new records and if you attract some of your friends to the gameplay, the project will sparkle with completely new colors that will allow you to enjoy the competitive element.
As you could already understand from the title, the project involves hitting moles on the head and you need to do this within a minute. Moreover, each of the moles requires a certain number of blows for it to disappear. It is important to remember that ninja moles if you do not pay attention to them for a long time, will start attacking you. As a result, it all boils down to the fact that you have to act incredibly quickly and extremely actively.
Each mole successfully kicked out of the hole brings you a certain number of points and helps you earn different bonuses. For example, if you successfully hit the moles' heads many times, the system will award you a bomb, which you can use at your own discretion. Use it in the most difficult situations, when there will be the most severe and dangerous moles all over the field.
How to play?
All you have to do is hit the characters emerging from the holes. This must be done by directing the mouse cursor over the desired hole and pressing the left mouse button. In order to drive away some moles, you will need to hit them several times.