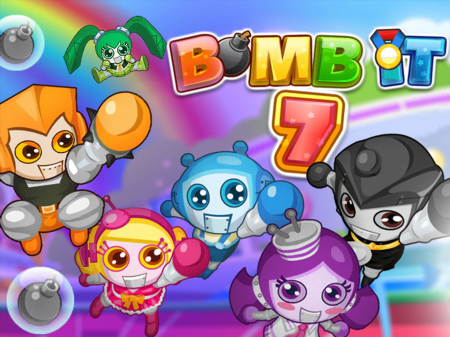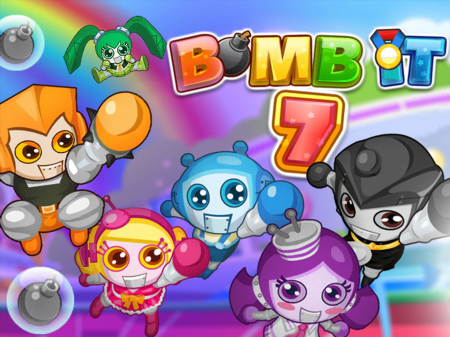 The presented game is one of the variations of the classic bomber man, which was incredibly popular 30 years ago. However, unlike the classic arcade game in Bomb It 7, you will have to fight not only with annoying inhabitants of the location but also have to face more serious opponents, represented by truly smart and cunning bots. It is worth noting that these bots differ from standard mobs in their increased movement speed and more desperate actions in the game.
Despite the lack of originality, Bomb It 7 won the hearts of a huge number of people around the world and to this day occupies high positions in terms of online. The product worked well on the mobile platform and soon migrated to the browser platform.
In front of you is a playing field, which is represented by numerous corridors along which various opponents ply. Your goal is to hit as many enemies as possible in the allotted time. You cannot kill or eliminate enemies on the map, however, the system calculates a certain number of hits on opponents, for which you get game points. At the end of the level, the system calculates the number of hits and awards you a certain number of points.
There are several modes in the game, among which you can choose. Each of them will suit a different format or style of play. You can choose how you will spend your next 10 minutes in the game, or even more.
How to play?
The character is controlled via a block of navigation keys (arrows). Try not to touch your opponents and shoot frozen shells at them. Shots are activated by pressing the Space button.