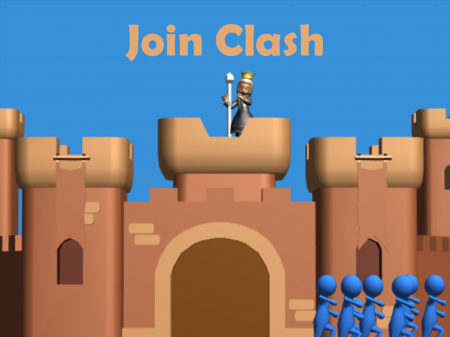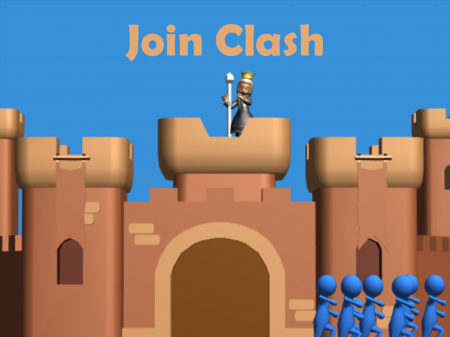 Join Clash is the perfect solution for those who prefer quick and fast-paced games, in which everything depends solely on the speed of decision making. The project was released as a promising arcade game, where users will spend a lot of time and build up the power of their characters. And in fact, Join Clash turned out to be the very project that you want to go to when you need to get away from the daily hustle and bustle for a while. And contrary to the expectations of the developers, this only added to the popularity of the game, which was expressed in a large number of positive reviews and the corresponding level of online.
Before you is the road that leads to the castle. On the way to the final point, you will encounter a large number of different obstacles, traps, and other dangers, each of which can eliminate your character. The essence of the game is to get to the castle, defeat the guards, and save the princess.
The mechanics of confronting opponents are also very simple - for each enemy, you have one of your characters to win. And in order to acquire a small but effective army, you will need to recruit new recruits on the way to the castle. These recruits will be all characters in white. To recruit them you have to touch them. If you did everything right, all new recruits will follow together to the bitter end.
How to play?
The character is controlled via the mouse. Hold the left button and show the direction of the movement of all your characters. Try to minimize the risks that can lead to the destruction of your character. To do this, take him away from dangers in the form of obstacles and traps.