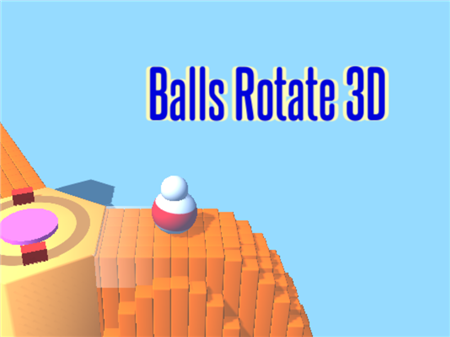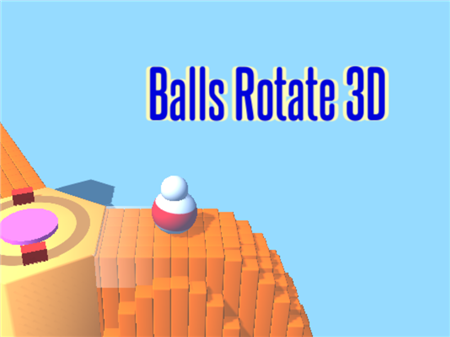 If you are fond of modern logic games in which you need to use all your attentiveness, then Balls Rotate 3D will become your new favorite in the world of browser gaming. The project has become incredibly popular due to the simple and understandable gameplay, which is complemented by bright colors of the outside world. Games with a similar set of characteristics are traditionally very popular and this was no exception for the presented project!
You play as spherical objects that are placed on top of each other. Your main goal is to overcome a level that is full of various difficulties, obstacles, traps, and other external factors that prevent your balls from reaching the finish line. It is worth noting that the slightest contact with any of the listed factors will lead you to an instant defeat. However, the presence of so many problems adds intrigue and complexity to the game, which certainly is never superfluous when it comes to games of this genre.
At first glance, the gameplay may seem uninteresting, simple, and even boring. However, this is a deceptive impression that will go away immediately after the first few levels. Here the system just introduces us to the basic mechanics of the game and shows how to behave in a particular situation. But as soon as you complete an accelerated interactive training course, you will not get bored.
A huge number of obstacles at intermediate points - only a small part of the entertainment that awaits you ahead. Now you must move between the control points with maximum caution, because when approaching you may not notice anything, and you will find a pendulum to which the weight is attached. Is it worth explaining that with a close acquaintance with such a surprise you will instantly lose? There are a lot of such traps in the game, and to pass each new level you will need all your attention and your inquisitive mind.
How to play?
Game control is fully integrated into the graphic interface of the project. Interaction with any actions is carried out by clicking the left mouse button. While you hold the button in the pressed position - your balls move along the given route. As soon as you release the button, the balls will stop. Use this mechanism to overcome various traps and obstacles on the map. If on your way you find some object that performs cyclic actions, then on the way to the obstacle release the left mouse button, wait until the object changes its position and move on.