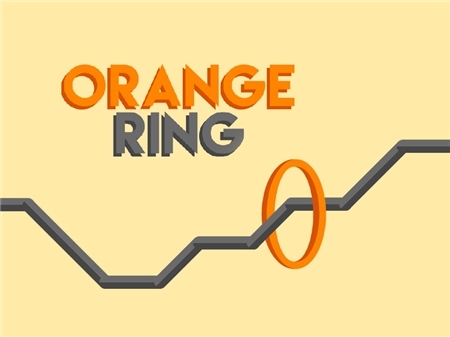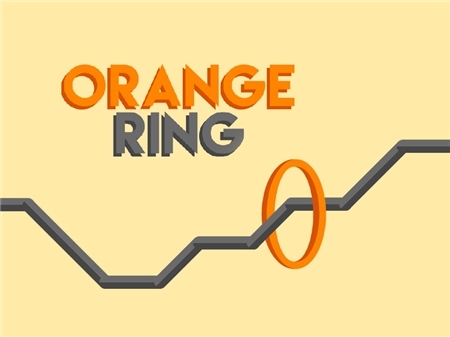 Unlike a huge number of browser games that just mirror each other's game mechanics, Orange Ring has become a real breath of fresh air, as it claims to be original. This is why the project has earned the attention and love of a huge number of users around the world. Here you will find a combination of everything that millions of users love so much in modern games. These are some elements of an adventure game, an arcade component, and simple mechanics that bring a lot of pleasure to the gamer. In the end, this is a game in which everything depends entirely on you and your reaction. And such projects always enjoy increased attention from users.
Simply looking at the name, you could understand that you have to control an Orange Ring that will move along the object. To be precise, the circle will be strung on a long strip along which it will move.
The difficulty of the game is that the circle must not touch the line. Even just a little bit and not at all for long. This is the only rule of defeat that must be avoided in every possible way. And if everything was linear, but no. The line changes its shape in places, can "break", wriggle up and down. In other words, you just won't. But along with many difficulties, you will receive a portion of interest.
How to play?
The mechanics of the game are quite unique. You will have to constantly tap on the screen for the ring to jump up. It is worth mentioning that the ring itself is constantly tending downward, obeying the basic laws of gravity. In order for the ring not to touch the line, you will have to learn how to balance it by regularly pressing the left mouse button. All interactions in the game are also done via the main mouse controls.