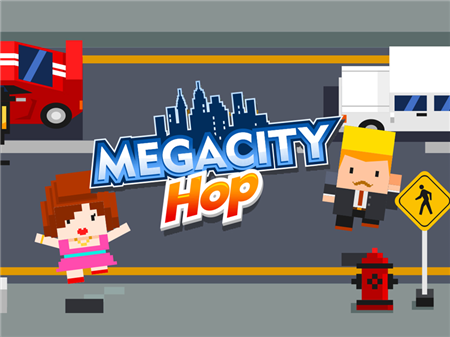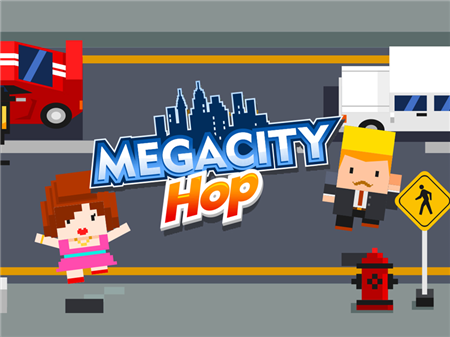 Megacity Hop is a striking representative of its genre, where the user is invited to cross a large number of streets in order to earn game points and coins. The project was very warmly received by the gaming community, which is very impressive, given that the game does not claim to be unique and there are more than enough related offers from third-party developers on the market.
At the same time, Megacity hop received its audience, which is confirmed by high ratings from both users and specialists. The games will appeal to those people who want to take a break from business for a while and plunge into simple gameplay, where everyone is in charge of the speed of decision-making and reaction.
You have a character at your disposal with whom you must successfully cross the streets. It is important to remember that the keyword in this sentence is "successful" because any interactions with various obstacles, traps, or vehicles will immediately lead to defeat. The system does not give you a chance for error and does not allow you to "accidentally" fall into traps. If you make one mistake, then you immediately lose. Cover the maximum possible distance on the map and earn the corresponding number of points. Set new records and share your achievements with your friends.
How to play?
Character control is regulated by navigation buttons. Each arrow indicates the direction of travel. In addition to navigation buttons, control is duplicated on the main organs of the mouse. Indicate the direction with the cursor and press the left mouse button to make the move.