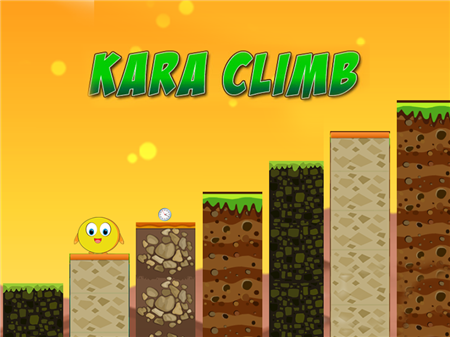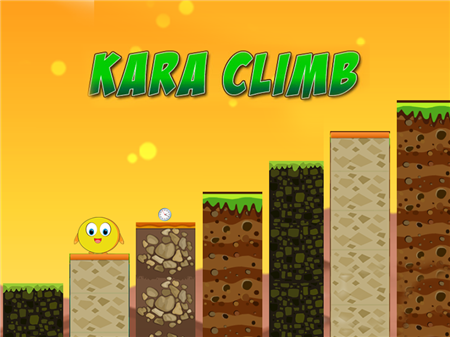 Immediately after the presentation, the project received increased attention from both users and specialized media. The fact is that for many the game seemed overly simple and, according to skeptics, it should not have been expected to succeed. However, the current season has repeatedly shown that it is simple games that are not burdened with additional complicating elements that often succeed. Users have long wished to get something like Kara Climb, where simple gameplay is successfully combined, the speed of decision making is appreciated, and there is a competitive element. It is for these reasons that the project has become incredibly popular and has enjoyed steady growth online until now.
At your disposal is a character who can jump two different distances. And it is worth noting that this is his only way of moving, and the goal of the game is to overcome as many obstacles as possible and get as far as possible along the highway.
As you already understood - your ball will jump on the columns (pillars) and you will have to make sure that it does not fall into the abyss. Remember that you have two types of range. If you understand that a long-jump is unprofitable for you, then activate the short one.
At first glance, everything looks more than simple, but you should pay attention to the fact that the system gives you a fairly limited amount of time to complete the route. To increase this indicator, you will need to collect components that will increase the amount of your time. But in order to achieve really good performance, you have to act extremely quickly and it is at this point that most of the players begin to encounter errors. This is where both the speed of decision-making and your game reaction come first.
How to play?
The jump is carried out by clicking on the left mouse button. Before jumping, indicate the upcoming maneuver range. This is done extremely simply: if you want to jump to the nearest pillar, then simply point to it with the cursor and left-click. And if you are interested in a long jump, then point to the distant pillars. But remember - the character cannot jump further than through one pillar.