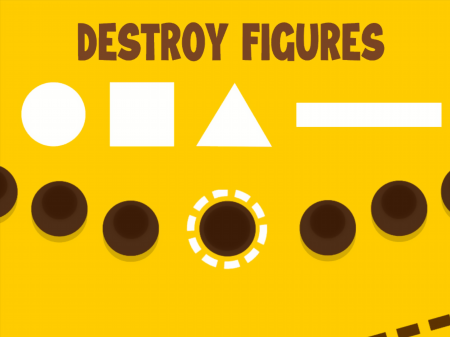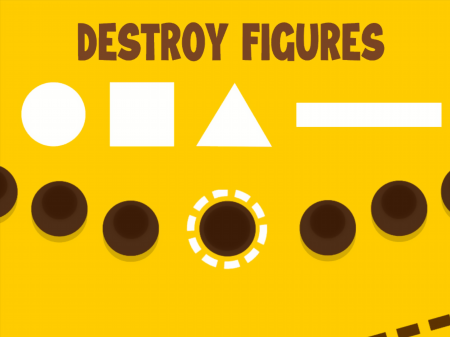 This is a new interesting game, which is based on extremely simple mechanics but does not lose its relevance because of this. The project received the highest ratings from specialized experts and became one of the most visited among modern users. If you have been looking for a high-quality, interesting, exciting, and fun way to escape from everyday worries for a long time, then Destroy Figures is definitely worth your attention!
The game combined several once-popular genres at once and, in fact, the project became a remake of several legendary games at once. Here you can find the outlines of popular platformers, shooters, logic games where you have to perform some actions in a limited amount of time, and simple shooters. At the same time, here you only have to destroy the falling figures, which are not so easy to destroy.
At the bottom of the playing field is a special mark that constantly shoots small balls. Your task is to shoot down figures falling from above with these balls. The game ends when you miss ten figures behind the bottom line. Try to survive as long as possible and set new records!
How to play?
The game is controlled with the mouse. Move the cursor to the desired part of the field and press the left mouse button to shoot the balls.