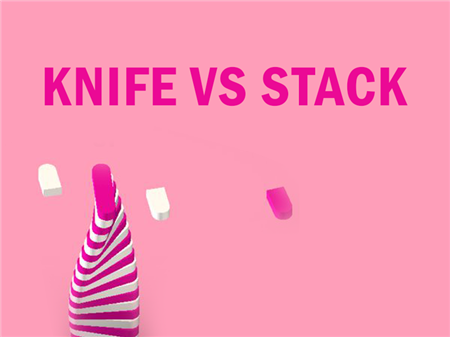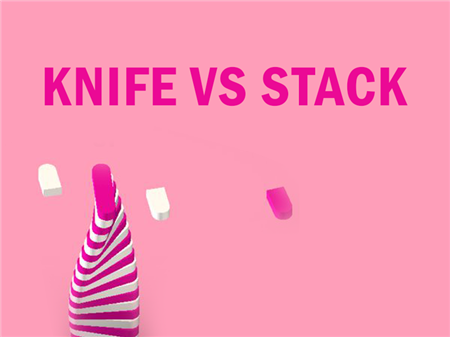 Another project that pleases us with the highest quality of implementation and extremely simple gameplay. The game received excellent reviews and became one of the most popular in its genre. This is clearly confirmed by the dynamically growing online, which only increases with each new month. Thus, we can safely say that we are facing a real hit of the season, which will allow you to escape from your daily routine and to throw knives.
At the beginning of the game, you see a large number of different blocks that bounce to the sides when hit with a knife. And on the side of the screen, you will find dynamically moving obstacles, with which the aforementioned blocks cannot interact in any case. If you incorrectly calculate the speed of throwing knives, then the blocks will certainly fall into obstacles and you will lose.
The longer you destroy colored blocks without hitting obstacles, the more game points the system will award you. Needless to say, the more points you get, the better? Set new records and share the results of your achievements with your friends. Make a whole competitive campaign out of a simple game by simply forwarding the link and specifying the required number of points that your friend needs to score. Will he cope with the task at hand? Check it out!
How to play?
All control is put to one left mouse button when pressed, the knife is thrown into the colored block.