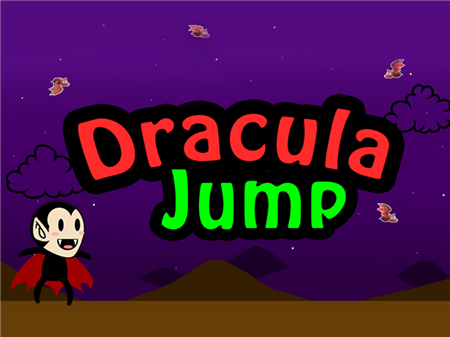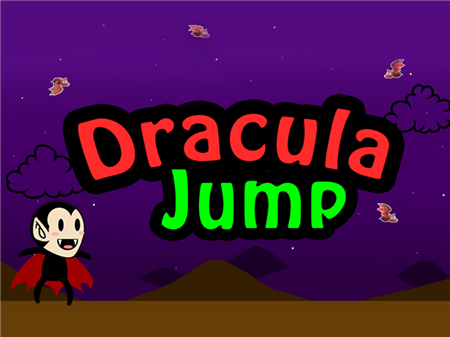 Platformers of this format have always been in high demand among users. It's an ideal way to spend a small amount of time by completely switching from everyday worries and in order to divert your attention from other activities.
In Dracula Jump, you have to jump a lot and earn game points in order to break your own high score. Among other things, not only the mechanics but also the graphics is well organized in the game. Despite all the visual simplicity of the project, it has a peculiar atmosphere, which pleases a huge number of fans around the world.
You control an extremely jumpy Dracula, who will constantly strive upward somewhere. Your task is for the character you control to jump as far and higher as possible, and for this, you need to carefully look at where the main character will land before the next jump.
The higher you get, the more game points the system will give you. Almost along the entire length of the path, you will encounter various bonus components, such as springs, by jumping on which you can increase the speed and height of the jump. Among other things, you are able to ask bats to help you, so that they will very quickly lift you a considerable distance up. These bonuses are also quite common on the way to the top. The game is considered over when you fall into the abyss and your final score is recorded in the score table.
How to play?
You can choose the most convenient control method for yourself. You can adjust the direction of the jump with the mouse by clicking on the left mouse button and pointing the direction of the jump with the cursor. But a more convenient and popular way is to use the navigation keys (arrows).