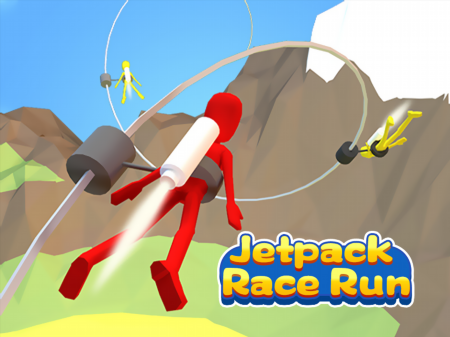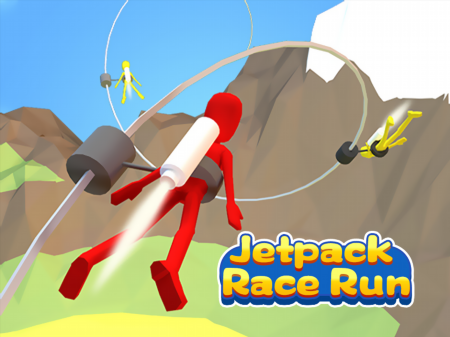 If you like dynamic, bright, and beautiful games, in which everything is based on the speed of both decision-making and your reaction, then Jetpack Race Run will be a real find for you. The thing is that the presented project is not just one of a thousand of the same type, it also greatly pleases with a unique atmosphere, which is not so common in browser games today.
The game received high ratings and was extremely warmly received by numerous users around the world. Only in the first two months after its release, Jetpack Race Run has come a long way from an unknown novelty to one of the permanent representatives of the TOP of the genre. This is a great way to take a break from your business and immerse yourself in the wonderful world of flying for a while.
The game takes place on a makeshift monorail track to which people are attached, with jetpacks on their backs. You control one of these characters and your main goal is to win these strange races. On your way, there are various obstacles that you need to avoid in every possible way.
The whole mechanics of control is based on the fact that you cannot control the speed or turns of your character. All you have to do is rotate the pilot of the jetpack and avoid the obstacles that are found in great abundance along the entire length of the track. To do this, you need to spin around the rails and perform each maneuver as quickly as possible. Each hit of an obstacle will reduce your movement speed, which will make it much more difficult for you to be the first to the finish line. Namely, this is the main goal of each level.
How to play?
The character is controlled via the mouse. Press the left mouse button and move the cursor in a certain direction in order to rotate around the monorail.