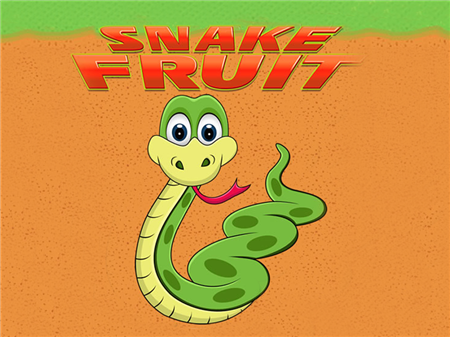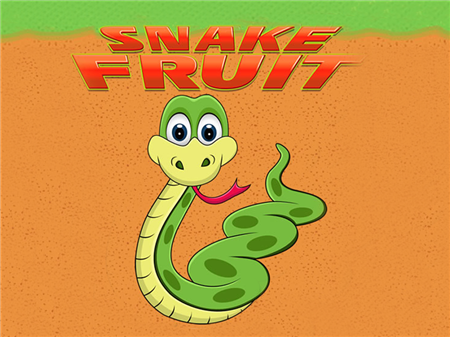 A series of games about a snake has turned into a real classic, which captivated millions of players of different generations with its cult gameplay. In Snake Fruit, you have to control a nice and cute snake who loves to eat fruits and grows by the minute. There is no aggressive level of competition with other users in this game. Here you just enjoy your own skills and the level of your reaction.
You start controlling a small snake, which must move around a limited playing field and eats various fruits. As in all games in the series, your snake grows with each component eaten, which can quickly lead to its impressive and frightening size. However, you have absolutely nothing to worry about, since the snake is only interested in fruits and it is friendly to people.
The goal of the game is to eat fruits systematically and with stable regularity. For this, the game gives you 20 seconds, during which you will need to find and get to the edible component. Having eaten it, you increase the allotted time by several seconds, thereby creating a temporary condition that will not allow you to simply roam around the field. If you delayed reaching the target for a while and did not eat, then you will lose.
In addition, the snake can perish simply by touching its growing body. The fact is that in the game there are no restrictions on crossing walls. If you run into one of the sides of the playing field, then after a short period of time your snake will appear on the opposite edge of the screen. By the way, this is very convenient if you need to get to another part of the field, and time is extremely short. However, the rule not to touch oneself in this game is valid, although with a small warning. Your snake has three lives, each of which will allow you to make a mistake once and touch your body. However, as soon as the last attempt is used, you lose. Calculate your moves and carefully monitor your own sizes. The farther the game drags on, the more difficult it will be for you to operate your movements so as not to make mistakes.
How to play?
The snake is controlled either by the side arrows of the navigation block of keys or by the buttons A and D. Each of the buttons indicates the snake to turn in the corresponding direction, which allows you to control your character quite simply and efficiently.