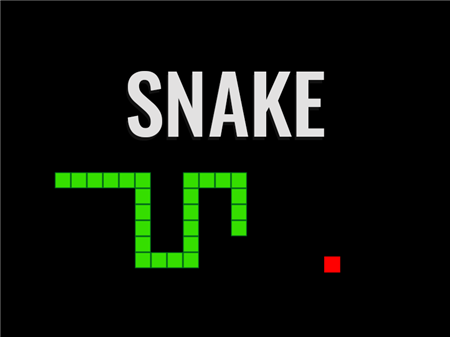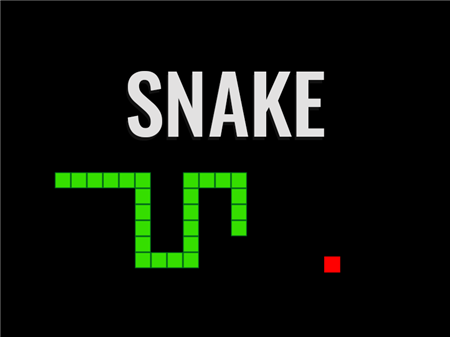 This is the good old and undying classics, which will allow you to plunge into the atmosphere of bygone days, where several mastodons, in which everyone played, dominated the mobile entertainment market. Although strictly speaking, in those years, the mobile entertainment market as such did not exist, and all mobile games were the so-called fate of the development of mobile phones certain manufacturers (smartphones were not even close).
It is difficult to find a person who has never heard of the classic snake and did not imagine the rules of the game. Here you will come across a simple logic: eat the dots, get longer, do not eat yourself! That's all the rules of the game. What is more, you should not touch any surfaces on the map, as this will instantly lead to defeat.
Each eaten point increases the snake in size and quite soon it will be difficult for you to fit on a limited map in order to collect new points and increase in size. Unlike modern analogs of the snake, where the character is not much limited, in the classic version of the game you have to count your every move and obviously plan a route. Moreover, the larger the snake becomes, the more difficult it will be for you to play.
There are no additional components in the game that will allow you to increase performance or complicate the gameplay. Everything is harsh, simple, and classic! Enjoy every moment that will leave a lasting impression on each party. The game will make you try again and again to surpass your own results, and this is its special magic, which has been operating for many years.
However, who did not dream to collect the longest snake that will fill the entire playing field? Well, or at least get as close as possible to this result. Similar goals were set by everyone who at least once played this miracle of classic gaming. Enjoy the full atmosphere of the best game of twenty years ago! To enhance the very spirit of the classics, the developer provided the game with the simplest graphics, which exactly repeats the image of the very snake.
How to play?
Moving the snake on the playing field is a set of navigation buttons. If the game seems incredibly simple to you and you want to bring new impressions to it, then try to control the mouse. Point with the cursor the direction of the snake's turn and make a turn by pressing the left mouse button.