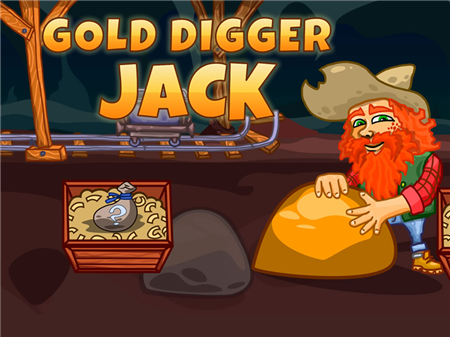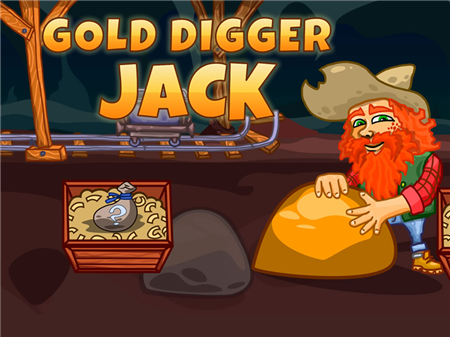 Perhaps, there are no people who at least once in their life did not dream of finding a treasure and gaining untold wealth. Gold Digger Jack will show you all the charms, complexities, and features of the difficult fate of treasure seekers. And this means that you embark on a long, interesting, and incredibly exciting journey that will allow you to get a huge amount of gold, emeralds, and other most unexpected surprises that you can get from the bowels of the earth.
You have to get out of the ground various objects that are evaluated at different face values. First of all, pay attention to large bars of gold, various crystals, and bags with surprises. Often, these items are always valued much higher than silver, stones, or other rubbish, which generally costs almost nothing. It is important to remember that most of the things will always be quoted at one face value, however, there is a low probability that some stone or skull will be valued at a lot of money and you will get rich.
The mining procedure itself is somewhat reminiscent of a mixture of fishing mechanics and a construction crane. You need to direct the hook at the objects and fish them out. At the same time, you cannot adjust the direction of movement of the hook itself, since this process is controlled automatically and you can't influence it in any way. All that remains for you to do is to wait until your impromptu fishing rod turns in the right direction and when you find yourself on the same axis with the necessary object — start working with the hook. If you have not missed it, then you will definitely get what you wanted.
However, everything is not as simple as it might seem at first glance. Most often, the most valuable items are behind blocks of cheap and completely uninteresting stones. In order to get to the riches, you have to get all the interfering components. And everything would be fine if it were not for the time limit that the game puts to us. In the allotted time period, you will need to collect items, the total value of which will be a certain amount. And if you do not have time, you will have to repeat the procedure at the same level.
How to play?
Game control is integrated into the graphical interface of the game, where you can interact with any objects via the main organs of the mouse. The hook is launched by clicking on the left mouse button.