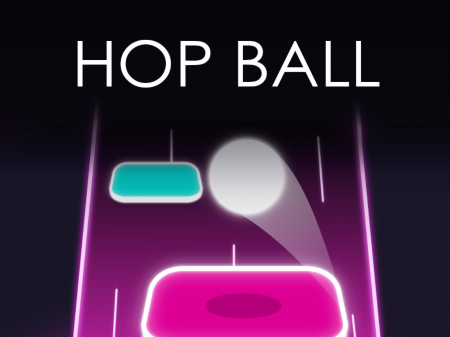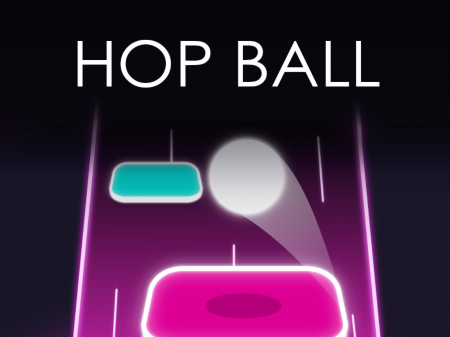 In the gaming industry, there are a huge number of games that are like two peas in a pod similar to Hop Ball. But now we are not talking about the visual component, but about the genre and mechanics. And this is not surprising at all, as everyone loves games of this format. But in terms of all factors in the aggregate, the presented game is knocked out of the general context, which has staked out its place among the leaders of the industry and received the status of a national favorite.
The project regularly receives a huge number of positive reviews and shows stable online. This is the very case when you need to quickly and briefly escape from everyday worries, and start a new game, which you need to delve into for a long time, there is neither time nor desire. If so, Hop Ball is your best bet for immersing yourself in the fun atmosphere of a modern platformer for a short period of time.
Before you is a playing field with a bouncing ball. Your task is to make sure that the ball moves upward all the time and in no case falls beyond the bottom mark of the playing space. The game pleases with constantly increasing dynamics, which will allow you to experience your own reaction. Among other things, the project will allow you not only to show all the wonders of your reaction but also make you think carefully. However, everything will happen so quickly that you will not have time to understand anything and will do everything intuitively. It's a great and fun way to spend 15 minutes of free time.
How to play?
All control in the game is reduced to indicating the direction of movement of the ball. Your task is to bring the ball to the moving platforms and let it jump up. The ball is controlled via the mouse. Point the cursor in the desired direction and your sports equipment will move exactly where you point. And remember - you can't hesitate! All movements must be done extremely quickly.