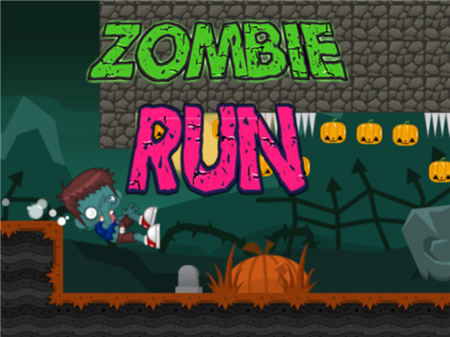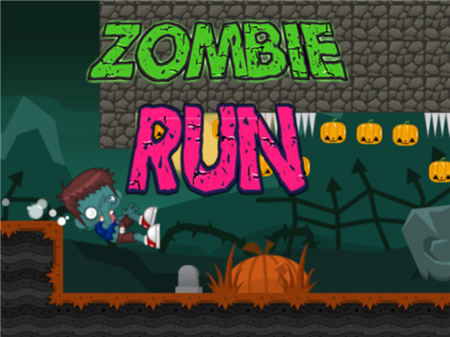 In the vast majority of games, films, and TV shows, zombies are shown as perfect predators who are not afraid of anything at all and are absolutely carefree. We offer you the example of Zombie Run to verify the opposite and put on the skin of a zombie that cannot be mistaken and you must boldly go to your goal through a huge number of dangers.
Despite the simplicity of gaming and the similarities in the mechanics of the game to many modern projects, Zombie Run gained its share of popularity. The game has become extremely popular and one of the most commented.
You control a zombie whose goal is to quickly complete and unhindered levels and collect bonus components. It's important to understand that your zombie isn't as untouchable as we all used to think. You can lose from the slightest contact with any sharp surface.
Once you step on the spikes - you lose. Once you hesitate and linger somewhere - you lose. If you fall somewhere wrong and get damaged, then again, you lose. In other words: you should not make any mistakes, and unlike most of the related walkers, where the character must quickly and painlessly get to the finish line, here you have no life points. Every mistake will be fatal for you. This greatly complicates the game but makes it much more interesting.
However, not everything is as simple as it might seem at first glance. Speaking about the fact that your character is vulnerable to any external factors, we had in mind your basic character, who is not burdened with bonuses. Gathering numerous brains, which are generously strewn with all levels, you accumulate a kind of in-game currency, which will help you become stronger.
For the collected brains, you can buy additional armor and you will have the right to make mistakes. You can buy a magnet effect, which allows you to effectively collect bonuses. And you can get the opportunity to jump higher. Carefully distribute the collected resources and carefully invest in your character.
How to play?
The game has only two functions: jump and tackle. Use them depending on the current location on the map. The jump is carried out by clicking on the left mouse button, and the tackle - on the right. Also, these options are duplicated on the main navigation buttons on the keyboard, where the up button activates the jump, and the down button activates the tackle, respectively.