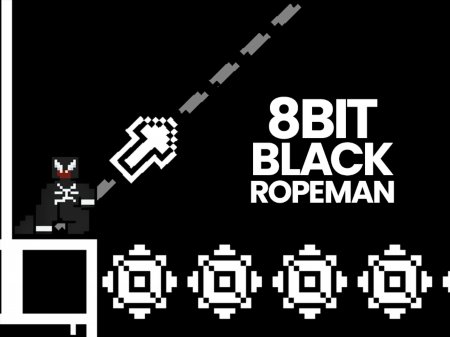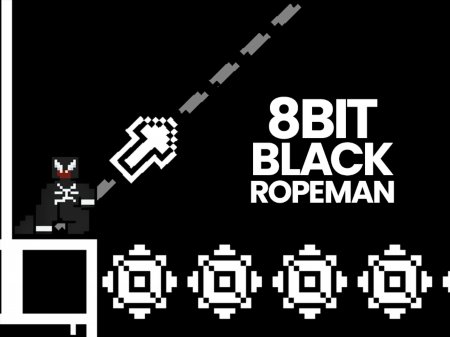 The presented game is the best example of the fact that a modern project does not need to be bright, and attractive, with a twisted game plot in order to become a real hit. The huge amount of positive feedback that users have left about 8Bit Black Ropeman is good proof of this. The project was not only well received by users, but also spawned a fashion for a new format of games with a minimalistic design that greatly pleases with a high level of involvement. If you are looking for something that will allow you to escape from everyday worries, then 8Bit Black Ropeman is your choice!
Game mechanics are not distinguished by complex architecture or logic of actions. The entire gameplay takes place in a location with a large number of traps between which you need to maneuver. The essence of the game comes down to the fact that you have to guide a controlled character through the level, which can only move by jumping. In this case, you can only jump from wall to wall, attaching to its surface.
The difficulty of the game lies in the fact that you will not be able to complete the level if you jump on traps stylized as spinning sharp wheels. With each new level, there will be more traps, and the corridors leading to the finish line you need to get to will be more difficult.
How to play?
Jumping is controlled via the mouse. Move the cursor to the desired location and press the left mouse button to make the character jump.