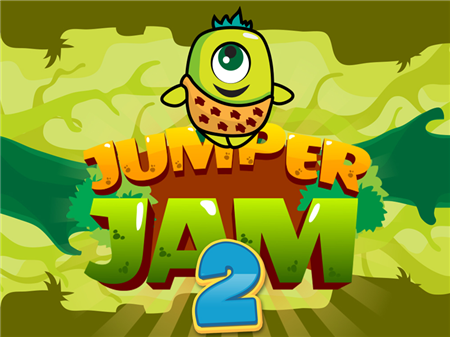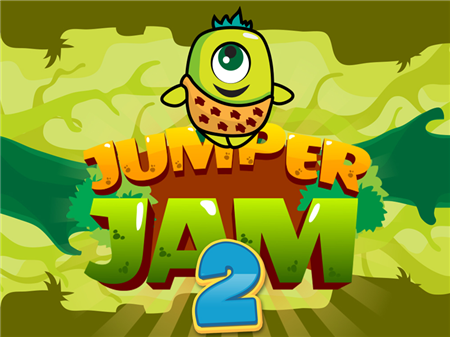 This is the story of an amazing jumper who captivated the hearts of a huge number of gamers around the world continues. This time you will have to jump among the dense forests that are full of various inhabitants, both good and evil. The game received a huge number of enthusiastic reviews from users and several nominations from specialized media that cover the gaming industry, both full-format, and browser. Try and you jump a new record, which you will show off to your friends. Jumper Jam 2 is a great opportunity to enjoy the exciting gameplay and briefly distract from the daily routine.
At your disposal is a character who constantly jumps in place. Its indefatigable energy should be directed in the right direction. Control the character's location during the jumps and if you do everything right, he will start jumping up the stairs.
Among the main goals of the game, the most important are the next ones - to jump as high as possible and survive in this environment for as long as possible. With jumps, everything is extremely simple and clear, you just need to remember a simple rule - you should not fall into the abyss and if you jump, then make sure that you land on the visible component. If you have just jumped from the surface and it has shifted down as the map moves, then you should not land on it already.
But this is not the only way to lose. The fact is that the game has a large number of insects, birds and other inhabitants of the forest, with which you need to avoid contact in every possible way. If your character somehow touches any of the listed inhabitants, then you will lose one life point for each such contact. At the end of these points, your game will end and you will have to start all over again.
You can choose the tactics that are more convenient for you. Some players choose the most aggressive tactics, which involve maximum rapprochement with the inhabitants of the forest and this risk is due to the ability to collect coins, which are strewn with all levels. Other users prefer to be careful, trying to climb the stairs as high as possible.
How to play?
There are two main types of character control: using the mouse and navigation buttons. Choose the most convenient type of control for you and reach unprecedented heights. Jumping in place is automatic. You will not need to use any additional buttons.