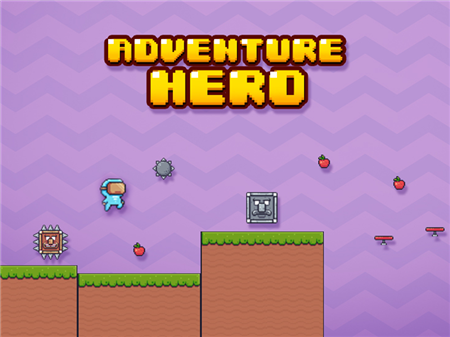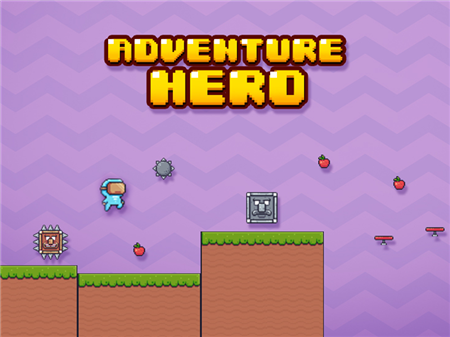 Modern platformers that are created in a bright, catchy, and incredibly attractive style are becoming more popular among mobile and browser developers. Among the many modern games, Adventure Hero is especially popular. Firstly, the extremely popular image of a hero is used as the main character, which is taken from a modern hype game, and secondly, the plot itself is incredibly simple and at the same time fascinating. If you have been looking for a simple and unpretentious game for a long time, in which you do not need to learn new mechanics and go into the details of a new genre, then Adventure Hero is worth your close attention!
The goal of the game is incredibly simple. All you have to do is collect all the fruits at the level and get to the finish line. To do this, you will have to jump over dynamic and static obstacles, carefully monitor falling objects, use all the capabilities of one-time platforms, or adapt to changing conditions at the level. In other words, you will have to work hard to complete the current level.
Unlike most games in this genre, Adventure Hero is not easy. In other words, it is adapted for various ages, but adults will be just as interesting to play as children. This is that very case when, within the framework of a modern and popular project, you can get pleasant emotions from playing together with a child or parent.
How to play?
You can control the character via the block of navigation buttons. Each of the arrows indicates the direction of movement, and the up arrow activates a jump. The game has a double jump option and it is activated by pressing the jump button at the moment when your character is already in the jump.