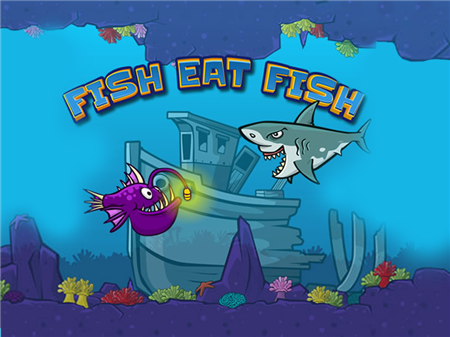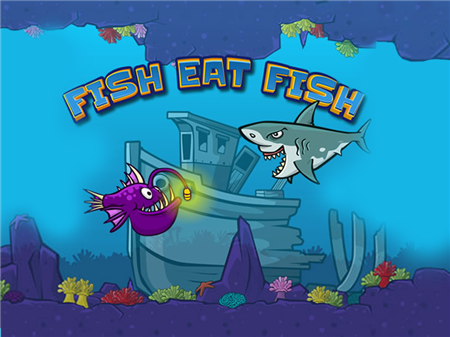 Are you ready to plunge into the depths of the sea and survive in incredibly difficult conditions? Even if not, then you will have to go through this difficult path, which will be accompanied by a huge number of tests as well as challenges. The project immediately after release received the highest ratings from both ordinary gamers and a number of specialized media. Fish eat fish has become incredibly popular among players of a fairly wide age group. This is due to the extreme simplicity and fun gameplay. As statistics have proved, such a set is liked by everyone, from small to adults.
You have to play within a limited space. The goal of the game comes down to simple survival. Swim between fish, eat small ones, and do not get caught in the teeth of the larger inhabitants of the reservoir. It is extremely important to closely monitor the growing flow of fish and knowingly build your escape routes. If you understand that your potential victim is among a huge number of larger fish, then carefully assess the situation and weigh the pros and cons before you act. If you think that you can take risks in this situation, then take action. Otherwise, do not ask for trouble. Just wait for the right sacrifice.
How to play?
Three players can participate in the game at once using one computer. The first gamer will control his fish using a block of navigation keys (arrows), the second player will be able to control his fish on the block of keys (ASDW), and the third player will adjust the movement of the controlled character using the mouse. Hold out on the map for the longest time and beat your friends, that's all.