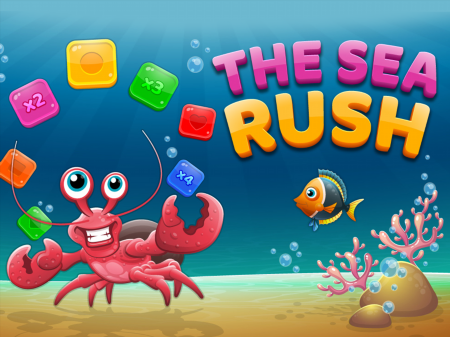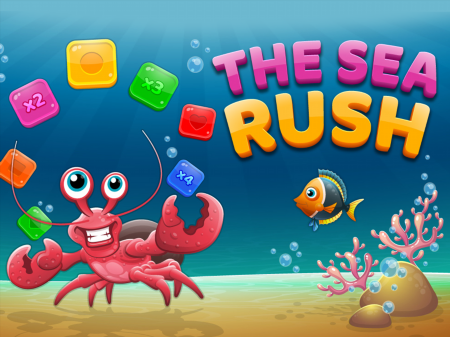 Since the advent of Tetris, a huge number of genres have appeared in the world of the gaming industry that cling to the general concept of falling geometric figures. Of course, Sea Rush does not resemble Tetris at all, but the main idea here is to find large clusters of figures of the same color and destroy them. Despite the maximum simplicity, the project received a huge number of positive reviews and has become very popular among gamers of all ages. The number of users is steadily growing every month, which means that the developer did everything right. The game is perfect for those who like to be distracted from work or study from time to time into something extremely simple, not stressful, and interesting.
The essence of the project comes down to finding and eliminating the same type of components that appear in the visible part of the playing field. You will have to find and destroy such components simply by clicking on them. It is important to remember that a solid figure will disappear only if it contains three or more figures.
From time to time, bonus components will appear on the map, the destruction of which will bring you certain dividends. Some figures will multiply the number of your points by a certain value, while others will allow you to destroy a large number of neighboring figures at once. In other words, keep a close eye on such components and try to destroy all possible figures as efficiently as possible.
The game ends when the pieces reach the top mark of the playing field. Try to avoid this and carefully monitor the promotion of all components.
How to play?
All controls are integrated into the game's graphical interface. Interaction with shapes is done with the mouse. Move the cursor over the required component and press the left mouse button.