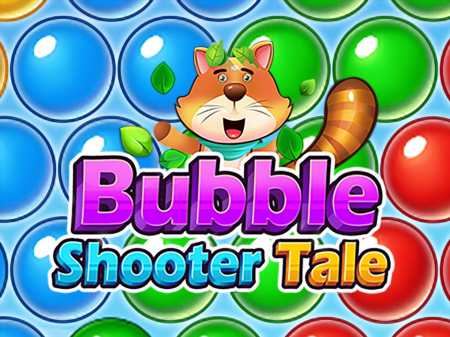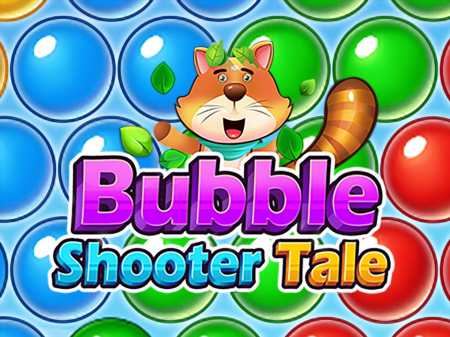 The presented game is a vivid example of how a hackneyed genre can be made really fun, fresh, and interesting. The project regularly receives the highest marks from both specialists and ordinary users and is also included in the list of the most visited browser games of the current year. If you are keen on simple projects in which you will not need to rely on the speed of decision-making or mindless shooting at zombies, where everything depends on luck, then Bubble Shooter Tale is worth your close attention!
Before you is a static playing field on which a large number of colored balls are placed in random order. Leaves are placed at the top of the playing field and your main task is to release these leaves. To do this, you will have to destroy all the balls that touch the leaves.
The procedure for destroying balls is very simple and intuitive. All you have to do is throw similar balls over the same colored components. If you do everything correctly and hit a large cluster of blue balls with the same blue component, then all shapes of the same color connected in one chain are destroyed. Moreover, if the destroyed cluster of balls was the only support for other components below, then they are all destroyed.
The game has a limit on the number of throws, be careful and plan your every move. The game offers you the option of replacing components in places. This option is activated by clicking on the arrows next to the cat.
Another feature is the ability to bounce balls off the walls. If you need to reach an item too deep into a cluster of other colors, then try doing it with a ricochet.
How to play?
Any interaction with menu items and game components is done via the mouse. In order for your cat to throw the ball, you just need to point the cursor to the place where you want to throw. When you aim - click on the left mouse button. Pay close attention to the dotted line designation, it shows the trajectory of the future flight of the figure, which will help you produce more accurate and effective shots.