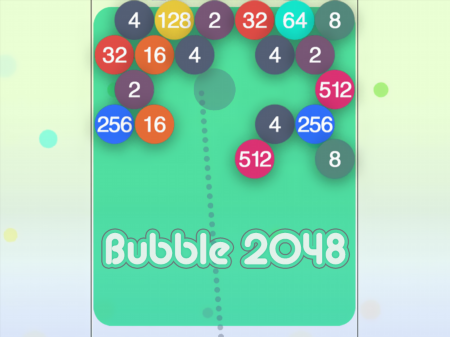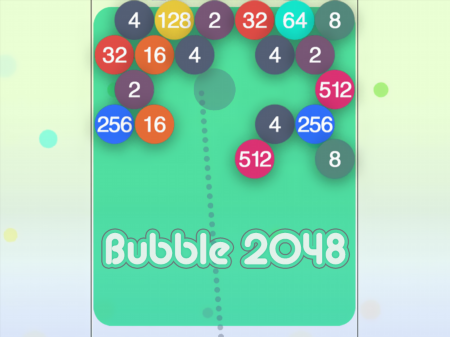 Bubble Master games have been popular since the release of the original project, which quickly broke into mobile platforms and immediately won the attention of a huge number of people around the world. Since then, developers have not hesitated to create similar projects that are similar both in the mechanics of the original one and in the layout of the plot component.
However, Bubble 2048 only partially repeats the prototype of the original predecessor. The developer went further and combined two very popular games at once, thus creating a real bestseller. This is an excellent choice for those who adore both destroying balls and adding mathematical values ​​from 2048 format games on the field.
The game takes place in a static location, which is a field filled with balls. Unlike the original in Bubble 2048, the colors of the balls do not matter. Here the number that is indicated on the ball plays an important role. If at the moment you are shooting with the number 2, then try to hit it with a similar ball, or a cluster of balls that also indicate 2.
It is critical to understand that if you hit a two with a two, but there are fours nearby, then immediately after your two hits a similar ball, they will first turn into a four, and only then will be combined with those fours that are near. When a certain number of points are reached, the balls are destroyed. The game is considered lost when the falling balls reach the bottom of the playing field.
How to play?
The game is controlled via the mouse. Direct the mouse cursor to any component and press the left mouse button.