Bubble Shooter: Adventures With Pets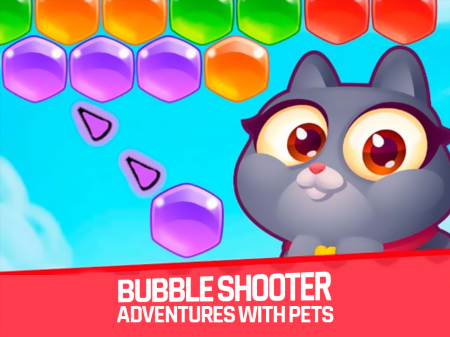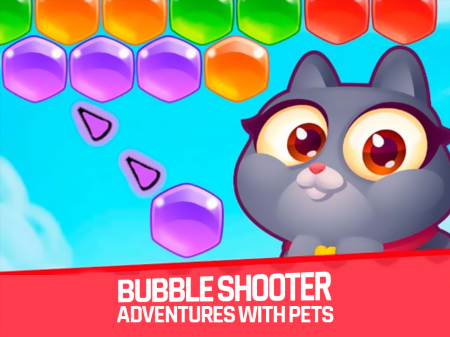 Bubble Shooter: Adventures With Pets
The presented game invites users to plunge into the incredible adventures of a character who moves out of town and gets into a series of troubles. Users are invited to solve a lot of different tasks, gradually facing certain challenges.
The Bubble Shooter: Adventures With Pets is a successful combination of the quest logic of the storyline with the same type of tasks. If you adore match-3 games where you have to destroy colored stones of various shapes, and along with it you are eager to build something or rescue animals, then go ahead and play the game! There is definitely something for you to do here.
The project is an alternation of global tasks, such as the construction or repair of various buildings, with the destruction of colored figures. The second part is permanent and brings the main income, which allows you to build. There is no way to skip this stage and it is an integral part of the game.
The system constantly prompts the user to perform certain actions, prompting the correct sequence of steps to win. Even inexperienced players will not get confused and will know exactly what to do in the game.
How to play?
Game controls are fully integrated into the graphical interface so that the game is controlled by the mouse. Hover over the required component and press the left mouse button.