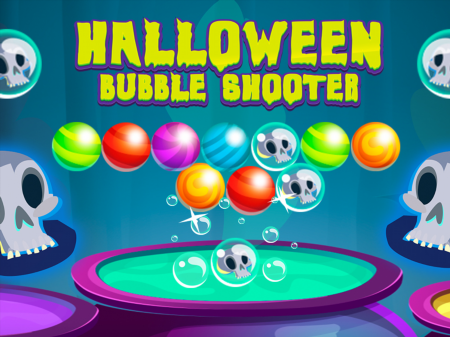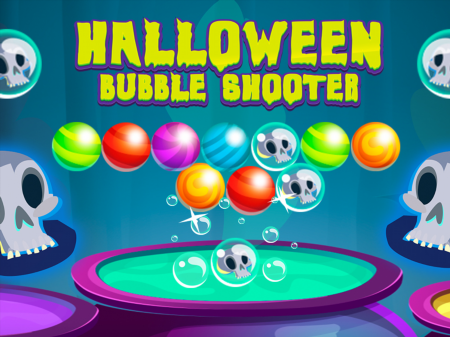 The presented game is both a good successor to the traditions of the Bubble Master genre projects and on the other hand, a new trend in the line of the legendary genre, which opens the way for the younger generation of gamers.
The fact is that the Halloween Bubble Shooter offers the user the classic rules of the game, which are not diluted with any additional requirements or complications. However, on the other hand, the game is designed in the style of Halloween, which stands out from the general concept of the original game. If you are eager to feel the classic atmosphere of the bestseller, but in a new guise, then the Halloween Bubble Shooter is worth your attention!
You start the game on a field filled with various balls. The main goal of the game is to get rid of all the figures and this can only be done by shooting at them with similar components of the same colors. That is, if you hit a cluster of the same red balls with a red ball, then they will all disappear.
The game ends with a victory when you clear the field, and with a defeat - if any ball on the main field reaches the bottom mark outlined by the line.
How to play?
The game is controlled via the mouse. Move the cursor to the point where you want to shoot the ball and press the left mouse button. You also have an opportunity to interact with any other active components and menu items using the mouse.