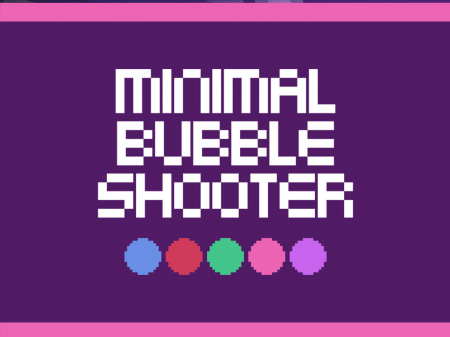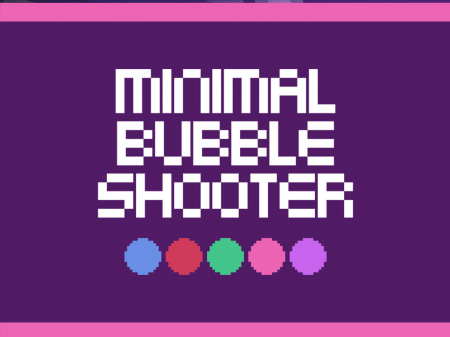 Another iteration of the classic, well-known type of an indie game. The bubble shooter type is simple to the core in its gameplay, but can quickly get challenging and overwhelming in gameplay if not optimized. Everything about this game yells minimalistic, really. Not too many colors, the pixelated ball, nothing beyond the border except for the score display… Which is not a bad thing necessarily, since it allows for the game to run smoothly for what it is - another time-kill game which I doubt you will find yourself playing for hours on end, but rather a little bit every day, pushing your "personal best".
The gameplay consists of not too many aspects, the field is bordered by a pink rectangle at the very bottom of which you have a single ball. This is the ball which you are supposed to shoot out in a direction of your choice within the rectangle and it always starts a different, random color.
On the other side, at the roof of the rectangle are two rows of balls in different colors, same as the ball you play - namely, these are red, green, blue, pink and purple.
The gameplay itself has but a single control. Point the ball at the bottom in a direction indicated by a line coming out of it, and shoot into the balls at the top. If the colors match, three or more of the same type will cause those balls to simply disappear, giving you a certain amount of points depending of the amount of balls you hit. Since the leftover cannot just float midair, if there were any balls of a different color below the ones that disappeared after being hit, those will also fall, giving you more points. If you don't succeed in this consistently enough, the balls will reach the indicated border at the bottom, resulting in a loss.