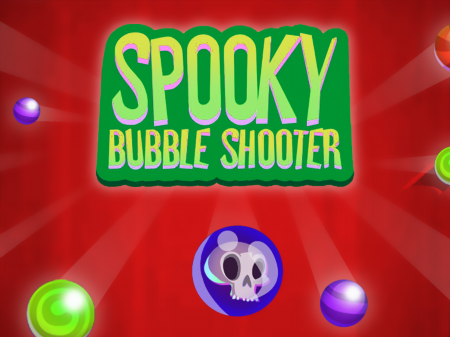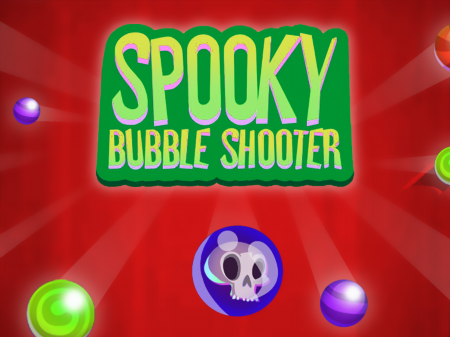 The interesting and magical atmosphere of the project makes it one of the most attractive among all games of the genre. What is great about the Spooky Bubble Shooter is that the developer did not deviate from the classic rules of Bubble Master and simply created their own detailing of the legendary game, which was adored by a large number of users all around the world.
At the same time, players get extended opportunities due to the increased area of ​​the playing field, compared to the original, and additional bonus features. Such a delicate balance is the main reason for the popularity of the project among a large number of people.
Before you is a field that is filled with various balls. Your global goal is to get rid of all the balls within the visible playing space, and this can only be done by shooting similar figures at large clusters at the top of the screen.
The complexity of the game lies in the fact that the balls are destroyed only when there are three or more of them in one chain, and the field itself falls down every few shots. The game is considered lost when any ball touches the bottom of the field. Carefully monitor the position of all components and think carefully about each subsequent shot.
How to play?
Game controls are integrated into the graphical interface so that the game is controlled by the mouse. Indicate the trajectory of the ball shot with the cursor and after aiming - press the left mouse button.