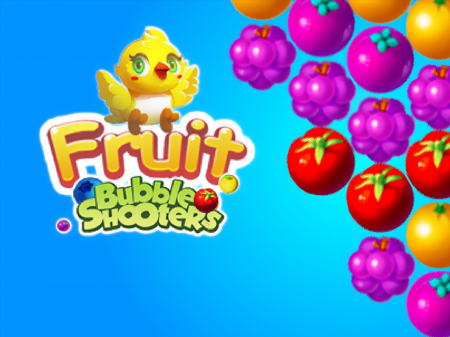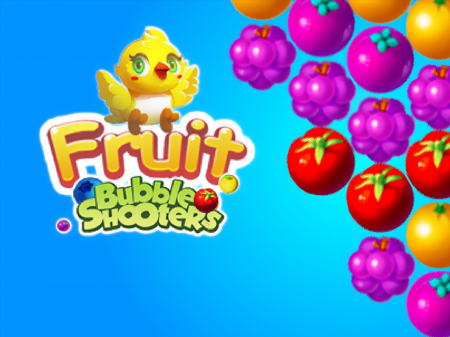 The presented game is a good example of a high-quality implementation of the popular genre, in a modern way. The project repeats the classic rules of Bubble Master games, but at the same time, it is adapted to a bright, cheerful, and attractive environment. All this allowed the Fruit Bubble Shooters to become one of the most requested, discussed, and popular games in the category.
If you have long wanted to try something truly enticing, then this project is worth your time and close attention. Numerous nominations in the "Game of the Year", "Best Logic Browser Game", etc. categories prove the high quality of the implementation of the Fruit Bubble Shooters.
Before you is a playing field, which is filled with various fruits. Your main goal is to free the entire space from any figures, and for this, you will have to shoot with similar components at whole multi-colored clusters. This is done by the forces of the yellow bird, which is located at the bottom of the screen. It alternately throws one of the presented components up, which allows you to destroy the fruits on the main part of the playing field.
It is important to remember that fruits are only destroyed if they hit similar fruits. Whole compounds of different colors are not destroyed. Only one color at a time. However, there is an exception here too - if you break a massive figure consisting of one color, but figures of a different color were kept on it, then when the bulk of the fruit is destroyed, those that "hung" on it are also destroyed.
How to play?
Game controls are fully integrated into the graphical interface so that the game is controlled via the mouse. Move the cursor, determine the trajectory of the shot and press the left mouse button.