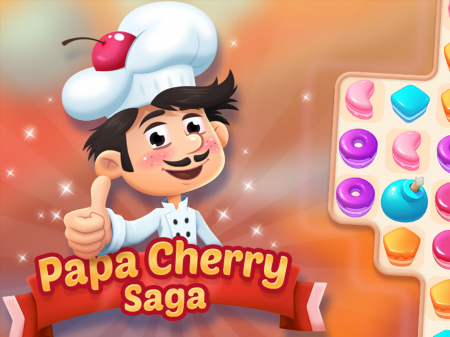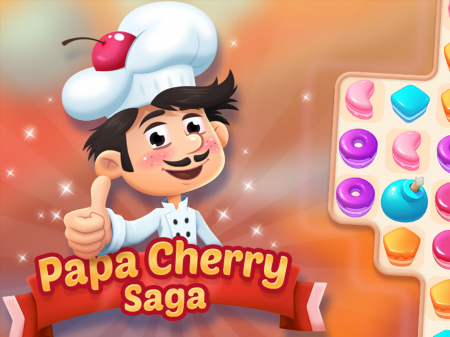 After the appearance of the first games, where the user was asked to collect sweets together in order for them to be destroyed, there appeared several similar projects that today it is simply impossible to count. The success of the original idea has been popular for over 10 years, which is a clear indicator of a real hit. Papa Cherry Saga was one of many who took the path of integrating the popular idea. The user is given the opportunity to retrace the entire game path from the initial locations to the victorious end. Are you ready to join the ranks of gamers who spend hours destroying candies and sweets, collecting them in figures of three? Then go boldly into the game and check how good you are!
Before you is a static field filled with a huge amount of sweets. Your main task is to destroy these sweets, and this can be done only by starting to move the components. The rules are extremely simple - as soon as you collect 3 or more sweets in one row vertically or horizontally, these sweets will be destroyed, and those that were higher will go down in their place.
At each new level, the system will ask you to perform a specific action. Somewhere you will need to collect 20 purple donuts, and somewhere you will need to collect a combination of candies for a limited number of points. With each new location, the difficulty of the game will dynamically increase, which gives the project a certain zest.
How to play?
The game is completely controlled by the mouse. Direct the cursor to the required component, hold down the left mouse button on it and move it towards the candy you want to swap with. If this action allows you to collect three or more components in one row, then the action will take place, but if the combination of sweets does not add up, then the sweets will return to their previous sectors.