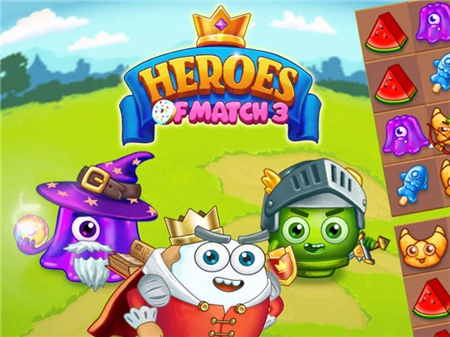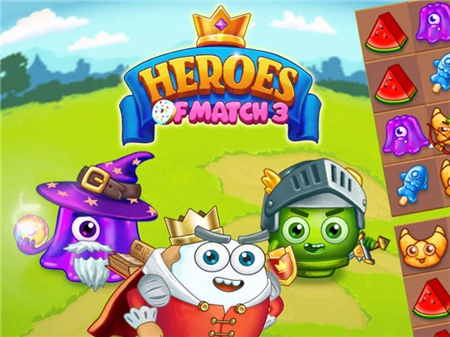 The presented game will allow you to plunge into the incredible genre of "candy-dessert" games, where the user is asked to combine three or more components in one line so that they are destroyed. Although the project does not shine with uniqueness, it enjoys a fairly steady demand. Nice graphics, excellent ratings from specialized specialists and fairly simple gameplay did their job. Heroes of Match 3 has become one of the brightest representatives of the genre, which pleases with a high degree of engagement. If you consider yourself to be a fan of the genre, then you should definitely try this version of everyone's favorite game.
First of all, it should be noted that Heroes of Match 3 does not differ in anything special from the vast majority of related projects. Just like in other games, you will have to complete several tasks, collect various figures, and look for solutions in order to complete the task and complete the level.
The game is divided into a huge number of levels, each of which pleases with the increasing complexity. If the first locations do not present any problems and look like an easy walk, then with each new level it will become more difficult for you to complete the task.
How to play?
The game controls are controlled by the mouse. Direct the cursor to the required component, hold down on it with the left mouse button, and drag it to one of the sides. If there is another component in the same place that will allow you to align the line so that it disappears, then you can do this. Otherwise, the figures will return to their original position.