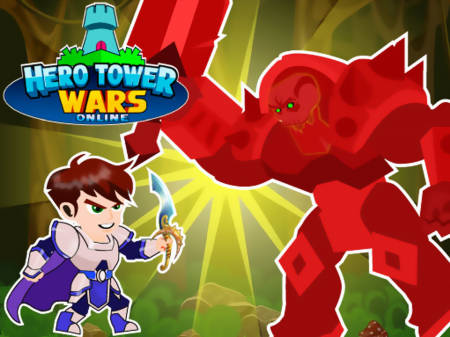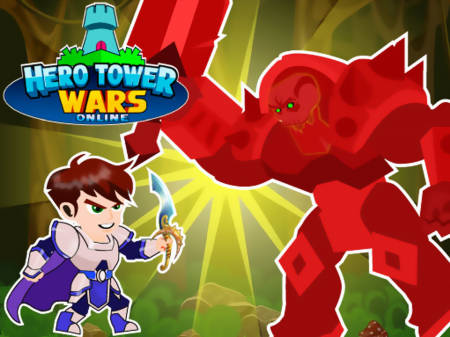 The presented game is an excellent example of how to create simple logical projects that are built not only on the mechanics of performing simple mathematical tasks but also on the need to captivate the user's attention without a trace. If you want to switch from current tasks or take a break from school or work, then you are in the right place!
The project received the highest ratings from users and became a real hit of the current season in terms of the popularity of the game. Have you been looking for a project for a long time that will allow you to fight with opponents and increase your power at the expense of the defeated enemies? In that case, Hero Tower Wars Online is definitely your choice.
The game takes place on a map that is full of various multi-storey buildings. The essence of the game is extremely simple - you control a knight, over which the system indicates a certain number. And in the neighboring rooms, there are opponents, above which various numerical values are also indicated. You need to pick up enemies whose numbers are lower than your current one and attack them. If you see such an opponent, then simply drag your hero to the appropriate cell and after the battle, your character will add to their numbers the value that was indicated above the enemy according to the principle of addition. The goal of the game is to clear the entire level of opponents and move on to the next location. The game is considered lost if you miscalculate your strength and get into a fight with an enemy whose power is stronger than yours, whenever by 1 number.
How to play?
The game is controlled via the mouse. Press the left mouse button on your hero and drag it to the desired cell, then release the left mouse button.