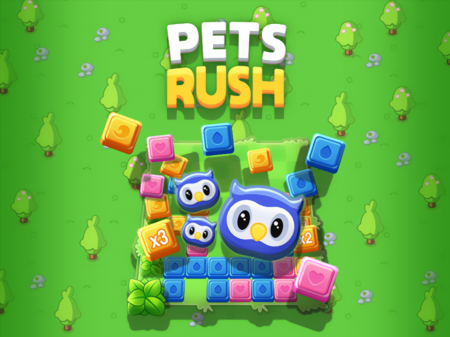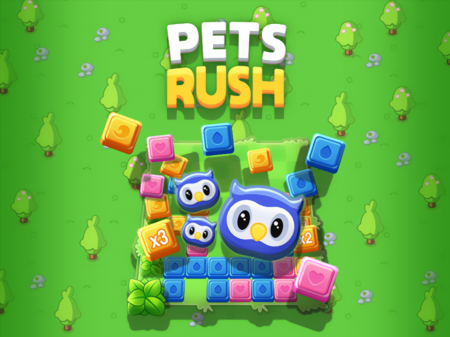 Since the appearance of the Tetris iconic game, a huge number of developers have been desperately trying to find an effective competitive alternative that will attract the attention of fans of the legendary project. However, Tetris turned out to be invincible, which means that the studios began to develop their vision of gameplay in this genre.
Decades later, a whole scattering of new games appeared on the market, based on the basic mechanics of destroying the same type of figures. However, among a large number of different proposals, some successfully combined several separate genres. And one of these games was the Pets Rush, which instantly attracted the attention of a large number of users all around the world.
The entire gameplay takes place on an interactive field, the lower part of which is filled with multi-colored components. Your goal is to find squares of the same color among a large number of figures and click on them. If there are three or more of these squares, then all adjacent figures of the same color will immediately disappear, and the remaining blocks will be located in the vacated space. When a large array of figures is destroyed, all separated blocks of other colors will be reunited, even if they are located on different edges of the field.
The game ends when the blocks reach the top mark, and in order to prevent this, you will have to actively destroy all the pieces on the field. With each perfect action (move), the figures will rise, and the bottom row will reveal new colors of the squares.
How to play?
The game is controlled via the mouse. Direct the mouse cursor to the desired components and activate them by clicking the left mouse button. To destroy several blocks, there must be at least three figures in it.