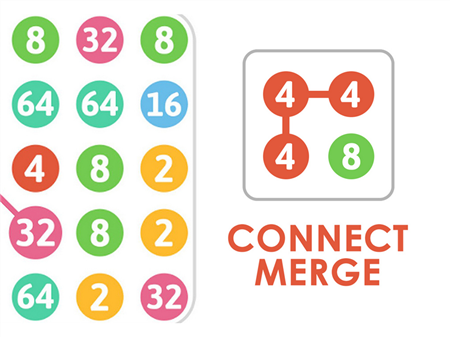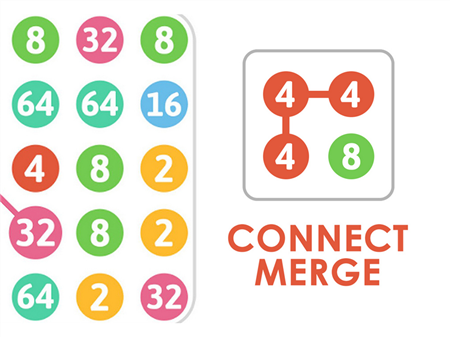 The presented game has won the hearts and minds of a huge number of users all around the world. Among the huge number of different game projects, Connect Merge takes a special place, since the developers have managed to skillfully combine several popular games and create a kind of symbiosis of a high-quality project. You also get a mixture of math problems in which you need to combine and summarize the same type of digits and puzzles that require increased user attention. In other words, Connect Merge has become a real hit of the season, which is confirmed by the constantly growing online and high marks of specialized specialists.
Before you is a playing field with randomly placed digits. Your task is to find and combine two digits of the same type, which are immediately summed up and form a new figure with a new value. Next, you create all the conditions so that a "partner" is found for the new figure and bring these digits to the next union.
The main goal of the game is to accumulate more game points, which are calculated from the sum of all the added components. The game ends when you run out of all possible combinations of moves. It is important to remember that you can only combine adjacent digits, however, it does not matter at all how you combine the components, whether it is a vertical, horizontal, or diagonal axis. The main thing is that the digits are in close proximity to each other.
How to play?
The game controls are integrated into the graphical interface and can be adjusted using the mouse. Place the cursor on the required component and press the left button, then drag the digit to the same value.