Adam and Eve: Cut The Ropes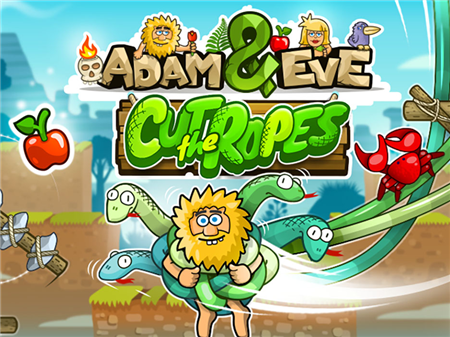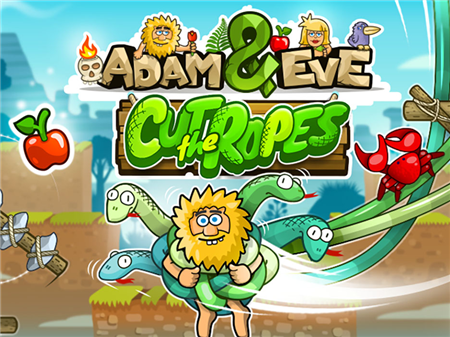 Adam and Eve: Cut The Ropes
A series of games about Adam and Eve gained such popularity that most of the users began to ask developers to diversify the features of game management even more. In response, the developers released Adam and Eve cut the ropes, which is all the same everyone's favorite quest, but with completely new game mechanics. All this became a point of discussion and the vast majority of users concluded that the new product fits perfectly into the concept of modern games about Adam and Eve.
Your character will have to cut improvised ropes on which he will hang. However, this must be done in such a way that Adam falls exactly to Eve. Often, Eve is located on a small island, to jump on which you still need to try. However, a series of games with your favorite characters is different - it is always fun, interesting, and incredibly exciting.
Among the features of the game, separate mention is made of natural physics and the influence of kinetic force on any suspended objects. Thus, if Adam is tied up with several ropes at once, then you should cut them as carefully as possible, since cutting off one you will instantly force your hero to hang on several more, which will lead to his swinging. And all would be fine, but under such conditions, you are unlikely to land at the indicated point next to Eve, which greatly complicates the game process. Such experiments promise a fall into the cliff. Carefully calculate the power of the swings and obviously plan the place of your landing.
Among other things, you will need to collect apples. The more apples on each level you collect - the better. In this case, you will need to choose - a successful landing without collecting the maximum number of fruits, or careful planning of all components. Naturally, the second scenario will be much more complicated, but this is the charm of the game - to pass all levels flawlessly and allow a minimum number of misfires. After all, who said it would be easy?
How to play?
All controls are rendered to the graphical interface of the game, which allows you to interact with any active objects via the main mouse controls. The ropes are cut in smooth transverse movements, after which the component breaks off, and the character remains to hang on whole ropes. After cutting the last rope, Adam falls along the planned trajectory.