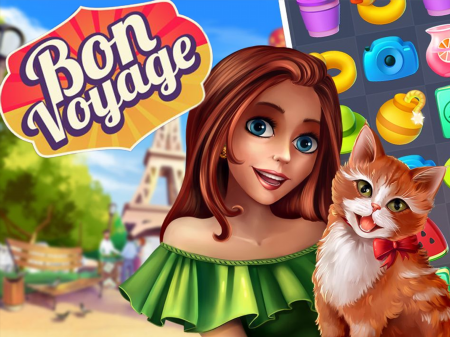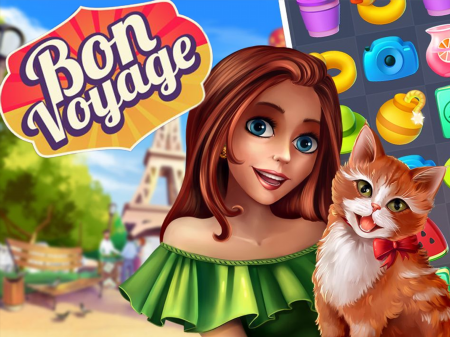 Among the wide variety of projects that offer the user to combine various sweets into uniform figures so that they disappear from the playing field, Bon Voyage is in great demand. Perhaps the success lies in the well-thought-out graphics, or maybe it is the additional storyline that opens up a positive story with a happy ending for the players. The project is in high demand and is one of the most visited in its own genre. A great example of how to create games that are not distinguished by originality and with a huge concentration of competitors.
Before you is a playing field, which is filled with a lot of sweets. Your task is to move the components so that they form whole figures. With a successful alignment, the figure disappears, and the higher components fall in their place. A figure is considered to be formed only if it has three or more diagonal or vertical components.
When more than three components are combined, the system will give a bonus fruit that will destroy the entire line, explode the nearest sweets or remove all the chips you have chosen from the playing field. Each new level will differ in the main tasks from the previous one. Somewhere you will need to remove all the figures from the field, at other levels, the task will be to destroy certain fruits in the required amount. You will definitely not be bored, especially because with each new location the game will delight you with increasing difficulty.
How to play?
All controls are adjusted with the mouse. Move the cursor over any component, hold down the left mouse button and drag it to the adjacent cell. This will swap the dragged components and remain in their new position only if a figure is formed.