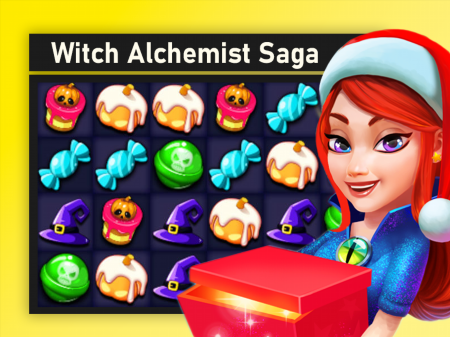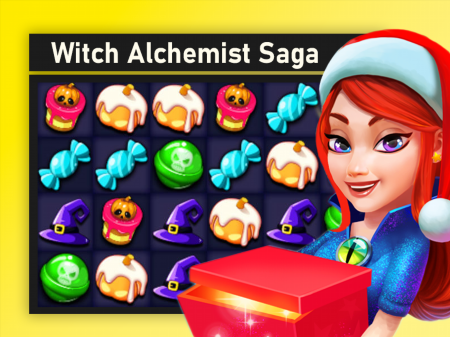 If you adore games based on the popular genre in which you have to pair sweets in order to make them disappear from the playing field, then Witch Alchemist Saga is definitely for you. The project shows a fairly high demand, and despite the huge number of competitors of the same type, it is one of the most popular on the Internet. The developer did not come up with super-complex additions and oversaturate the game with some additional tasks. The user has the opportunity to enjoy the classic genre, which is implemented in a somewhat unusual way. However, for all the fabulousness and unusualness, the game remains an adherent of the classic format, which is the most important factor in its success.
Before you is a long way from a huge number of levels, each of which will need to be successfully passed. The essence of the game boils down to performing various tasks, each of which will delight you with its uniqueness and variability. On some levels, you have to get rid of a certain amount of candies in a certain number of moves, while other levels force you to perform more personalized tasks, such as destroying candies of a certain color. At the same time, it is worth remembering that with each new level the game will systematically become more complicated, which gives a zest to the project and makes it incredibly interesting.
How to play?
The game is controlled by the mouse. Direct the mouse cursor to the required component and move it by holding the left mouse button in a certain direction. The component snaps in the specified direction only if it forms a solid figure. In order for a piece to disappear from the playing field, it must have at least three components in one chain. If you manage to connect more than three components vertically or horizontally, then you will see a bonus figure that can destroy adjacent sweets.