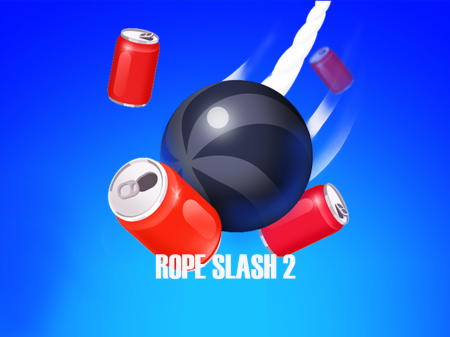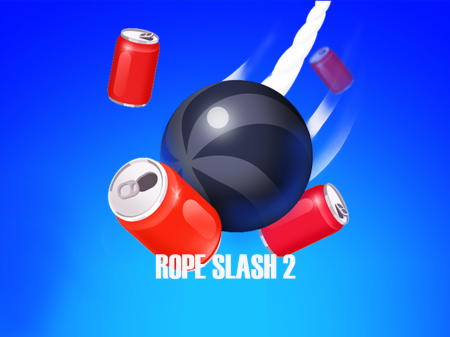 The Rope Slash 2 project is a long-awaited sequel to the game that has been enjoyed by a huge number of users. The success of the first part was quite understandable and justified. First of all, it is the right combination of a high-quality logic quest that made the user interact with various objects and perform certain actions. Among other things, the game was beautiful and gave users a recognizable atmosphere. The project was at the TOP of its own genre for a long time and the appearance of the second part was only a matter of time. It is worth noting that the sequel was also liked by users, as the constantly growing online demonstratively speaks about.
Here is a playing field with many different components. At the bottom of the location, there are cans for drinks, and above there is a metal core, which should crush these cans. Your task is to deliver the ball to the cans as quickly and efficiently as possible without making mistakes.
The difficulty of the game lies in the correct calculation of the flight of the core. If you incorrectly predict the moment when you need to launch the projectile, then it will simply fly out of the location and fall into the abyss. Naturally, you will have to start all over again. But all this is nothing compared to how many positive emotions the game brings to those who want to escape from everyday worries and plunge into the wonderful world of Rope Slash 2 for a short while.
How to play?
Interaction with any components, including menu items, is done via the mouse. Direct the cursor to the elements you need and activate them by clicking on the left mouse button.