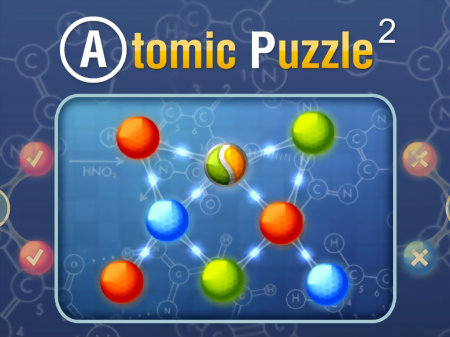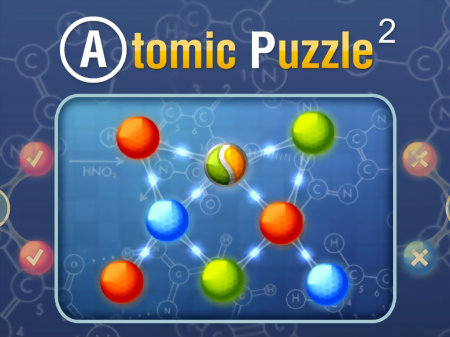 Logic games are constantly replenishing their ranks with some new ideas and projects that greatly please with a high level of implementation. The Atomic Puzzle 2 belongs to both categories, as it boasts both chic game mechanics and a pleasant atmosphere. The project became the second in the series, and the developer took into account the requirements of a large number of fans of the first part, which led to the creation of a real hit in the face of the second part. Do you adore science and logic puzzles? Then you will definitely like it here!
First of all, the game resembles indirect competitive ones, which are created on the principle of combining several blocks of the same color with subsequent destruction. However, here you have to combine atoms of the same color and destroy entire chains of chemical compounds.
The mechanics of the game is quite funny - select the desired atom of the molecule and look at which chain is destroyed if you use this combination. The goal of the game is to destroy all the atoms without leaving any on the map. With each new level, the game becomes more difficult and more interesting.
How to play?
The game is fully controlled by the mouse. Direct the mouse cursor to the desired atom, select it with the left button, and see which compounds are highlighted. If the combination of atoms in the molecule suits you, then click on the connecting link again with the left mouse button, and the selected chain is destroyed.